What State Has the Highest Gas Prices? Surprise, for Once It's Not California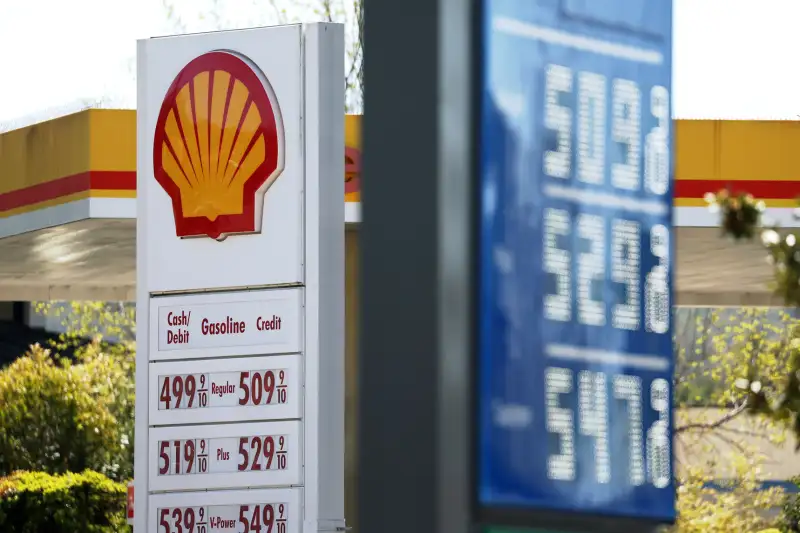 Gas is probably the most volatile good you buy on a regular basis. We saw this demonstrated in 2022, when the national average for a gallon of regular gas rose nearly 50 cents in a single week, eventually topping $5 last June — before retreating to about $3.20 by the end of the year.
Gas prices can sometimes be surprising too. In fact, for the first time in recent memory California is not the most expensive place to fill up your tank right now.
The Golden State has long been known for having the country's most expensive gas prices, thanks to high gas taxes and special fuel requirements, among other reasons. In June 2022, a gallon of gas in California ran you an average of $6.38. But the state is no longer the holder of this unwanted superlative. New figures show that drivers in the state of Washington are paying the most at the pump.
What the data shows
As of Wednesday, Washington surpassed California as the state with the most expensive fuel costs, according to AAA.
A gallon of regular gas in Washington costs an average of $4.93 — 7 cents more than the current average in California. This milestone comes after gas costs in Washington jumped 33 cents in a single month. California prices, infamous for being much higher than all other states, have only increased by 6 cents in the same timeframe.
Washington-area news outlet My Northwest reports that some observers are blaming the state's new "cap-and-trade" emissions reduction program for the price rises in the Pacific Northwest. Others, like officials at the Washington State Department of Ecology, are blaming geopolitical factors for these price increases.
Nationally, the average price of gasoline is about $3.58 per gallon, up 4 cents over the past month.
It might be discouraging to see gas prices ticking upward, but zooming out and looking at the larger perspective of the market paints a rosier picture for most drivers.
The $3.58-per-gallon average is $1.43 cheaper than the record high above $5 in June 2022 — a decrease of nearly 29%. AAA said in its report that the average cost to fill a 20-gallon tank is $30 cheaper than a year ago.
Why gas prices are down
This news could come as a surprise, given that gas prices usually rise as the weather warms up and more people take road trips and go on vacations. What's more, OPEC+ recently announced plans to massively reduce its oil production, the second such move this year.
As AAA's figures show, though, overall the gas market remains fairly flat, even with the presence of factors that would seem to keep prices rising. In May, when OPEC+ announced its last production cut, prices at the pump actually decreased. Experts have even gone so far as to predict that prices will continue to fall to an average nation of $3.49.
The continued optimism on gas price declines largely has to do with the fear of a slowing economy. The possibility of further interest rate hikes by the Federal Reserve has the market fearing a recession, something AAA predicts will lead to a decline in oil demand.
More from Money:
Here's How Low Gas Prices Could Go This Summer
Map: Here's How Much Every State Charges in Sales Tax