How to Read Stephen Hawking's Thesis for Free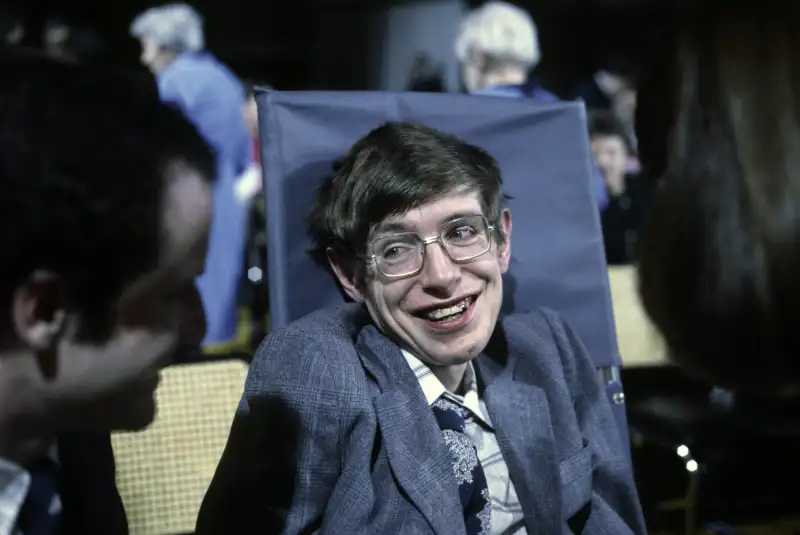 Santi Visalli—Getty Images
Stephen Hawking, renowned genius and arguably the world's most famous scientist since Albert Einstein, died Wednesday at the age of 76.
Hawking was diagnosed with amyotrophic lateral sclerosis—also known as ALS or Lou Gehrig's disease—at the age of 21. The expected life span averages just two to five years after diagnosis, according to the ALS Association, but the impact of the disease varies widely. Hawking was able to live more than half a century after his diagnosis, achieving unparalleled success along the way, including groundbreaking research on black holes and relativity.
Bound to his wheelchair for years and left unable to speak without the help of a computer since 1985, Hawking was also a remarkably inspiring figure. Among his memorable quotes of wisdom was his advice to others with disabilities: "Don't be disabled in spirit, as well as physically."
Hawking was the extremely rare scientist whose success in the field translated to pop culture celebrity. He made appearances on the sitcoms "The Simpsons" and "The Big Bang Theory," and his life's story was told in multiple movies and books.
Here are a few of the books, movies, and TV shows to check out if you want to learn more about Stephen Hawking.
Stephen Hawking's Thesis: Properties of Expanding Universes
Stephen Hawking's PhD. thesis, written in 1965 when he was just 24 and working on his doctoral degree from the University of Cambridge, is now available for anyone to download, totally free of charge. "I hope to inspire people around the world to look up at the stars and not down at their feet; to wonder about our place in the universe and to try and make sense of the cosmos," Hawking said in a statement when the thesis was first made widely available for free, in October 2017. "Anyone, anywhere in the world should have free, unhindered access to not just my research, but to the research of every great and enquiring mind across the spectrum of human understanding."
Interest in the thesis was so high when it first became downloadable that the University of Cambridge's website reportedly crashed, and interest in the thesis is spiking again now that Hawking has passed away.
First published in 1988, Stephen Hawking's A Brief History of Time became a #1 New York Times best-seller, with more than 10 million copies sold. TIME named it among the top 100 non-fiction books ever published. The book leaped to the #2 spot on Amazon's best-sellers list on Wednesday, as news circulated that Hawking passed away. The illustrated version of A Brief History of Time cracked into the top 20 as well.
Eddie Redmayne won the Oscar for Best Actor in 2016 for his portrayal of Stephen Hawking in this biopic. You can buy the DVD for $8.49, or rent it at Prime Video for $3.99.
The acclaimed PBS series from 2016 features Hawking and a team of volunteers who investigate topics like how to measure the solar system, the likelihood that alien life exists, and if time travel is possible. The six-episode series is available on DVD for $17.82, or it's free on Prime Video for Amazon Prime members.
At just under 150 pages, Hawking's 2013 memoir is indeed brief, but it covers his entire life, from childhood in post-World War II London into the 21st century. (For kids who want to learn the basics of Hawking's life and career, check out the biography All About Stephen Hawking, aimed at readers ages 8 to 12.)
Another PBS production, this 90-minute 2014 documentary tells Hawking's life story in his own words, tracking his journey from boyhood in England to overcoming severe illness and achieving superstardom as a physicist. The DVD costs $14.36 at Amazon, and it is available via Prime Video for a $4.99 rental or free for Prime members.
George's Secret Key to the Universe
Stephen Hawking paired up with his daughter Lucy—and beloved children's character Curious George—to write a series of books that teach basics about science to kids. Other editions include George and the Blue Moon and George and the Big Bang.
We've included affiliate links into this article. Click here to learn what those are.