This is What Sting Should Have Done for His Kids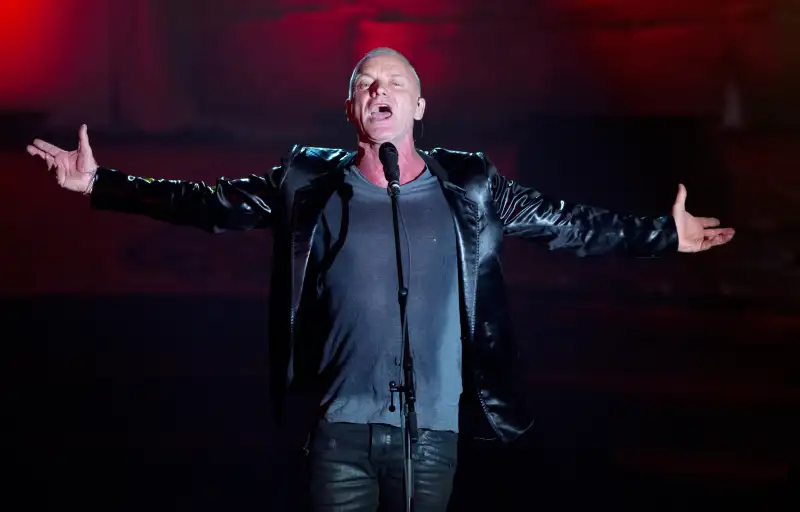 Recently rock legend Sting made headlines when he declared that his six children would be receiving little to none of his estimated $300 million fortune.
He joked that he intended to spend all of his money before he died. But on a more serious note, he explained that he wanted his kids to develop a work ethic, and not let the wealth become "albatrosses around their necks."
His motives are admirable, and he's certainly within his rights to use his money however he pleases. But as a financial planner and a dad, I'd argue that there is a lot of room between over-indulgence and complete denial. And in fact, used the right way, your wealth can help motivate your child.
Here are three ways you can sensibly use a relatively small amount of your own money—during your lifetime—to encourage your kid's productivity and self-reliance, without spoiling him rotten.
1. Save something for his college
You don't need to put every dollar you have in to a college savings account, nor do you need to pay the full cost of some high-priced private school.
But setting a little aside sets an example of your commitment to your child's education. It also can ensure that she doesn't have to choose between taking on a six-figure debt load, and not going to college at all.
Let's say the parents of a recent high school graduate started saving just $50 per month at her birth, and it returned a 6% hypothetical annual rate. By now they would have over $19,000—enough to pay tuition, room, and board for a year at a typical in-state four-year university, according to the College Board.
The remaining years can then be paid for by some combination of parent earnings, a relatively manageable amount of student loans, and the student's part-time job.
2. Jumpstart retirement savings
Speaking of jobs, once your kid earns his first paycheck you have another chance to use a little money to teach a valuable lesson.
Open a Roth IRA on his behalf by April 15th of the year after he gets his first job. He's eligible to deposit the lesser of his earnings, or $5,500.
Kudos to you if you can get him to contribute his own money. But if you can't get a teenager to understand the importance of retirement—I mean, let's be realistic—you can instead make the contribution out of your own pocket. Or offer to match an amount he puts in, which you can explain to him is the easiest way to double his money. (This is also a good way to set up his understanding of an employer retirement match down the road.)
One way or the other, saving a little now could mean a lot down the road. A $5,000 deposit today into a 16 year-old's Roth IRA earning the aforementioned 6% annually would be worth almost $100,000 by the time he turns 66.
And if the initial gesture inspires him to deposit $5,000 of his own money into the Roth IRA every year for those fifty years, the account could be worth a cool $1.5 million by the time he hits 66.
3. Help with the house
Hopefully your child eventually becomes an adult in both age and responsibility. That might be the time she wants to buy her first home.
The National Association of Realtors says the median home price in the U.S. as of May of 2014 is about $214,000.
If your child's (and/or her spouse's) annual income totals around $60,000, she should be able to qualify for a 30-year 4% mortgage to purchase a home in that price range, leaving her with a monthly mortgage payment of about $1,300. But she may still need to overcome the biggest obstacle to the purchase of a first home: the down payment.
Even the savviest young adult might have a hard time saving up the $42,000 needed to make a 20% down payment on that average purchase price.
Helping her meet that down payment requirement will not only get her the satisfaction of home ownership, but it will help her build equity in something with her own money. And it might mean you have a place to stay if, like Sting, you end up spending all of your money before your time is up.
__________
Kevin McKinley is a financial planner and owner of McKinley Money LLC, a registered investment advisor in Eau Claire, Wisconsin. He's also the author of Make Your Kid a Millionaire. His column appears weekly.
Read more from Kevin McKinley
Four Reasons You Shouldn't Be Saving for College Just Yet