The Whole 'Stranger Things' Cast Just Got a Raise. Here's Who's Making the Most Now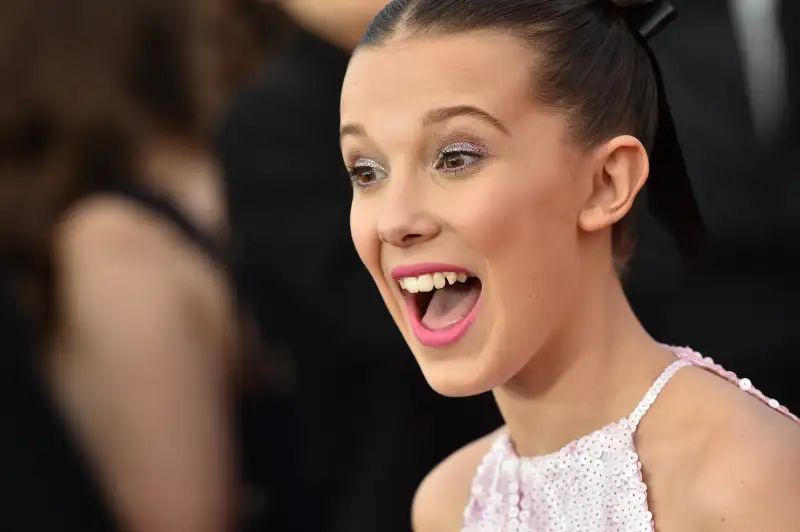 Axelle/Bauer-Griffin/FilmMagic/Getty Images
The Stranger Things cast is about to have their finances turned upside down.
All of the series regulars on Netflix's supernatural thriller are reportedly getting major raises ahead of season 3 and will make at least six figures each episode, according to The Hollywood Reporter.
The cast's salaries are on different tiers determined by star power and acting experience, according to The Hollywood Reporter. The "A" tier is Winona Ryder (Joyce) and David Harbour (Jim Hopper); the "B" tier are the kids —Finn Wolfhard (Mike), Gaten Matarazzo (Dustin), Caleb McLaughlin (Lucas) and Noah Schnapp (Will); the "C" tier is Natalia Dyer (Nancy), Charlie Heaton (Jonathan) and Joe Keery (Steve).
But what tier is breakout star Millie Bobby Brown in? It turns out she's in a league of her own, somewhere between tier "A" and tier "B," making more than the other kids on set, but not as much as the more experienced adult actors, according to the The Hollywood Reporter. She reportedly negotiated her salary separate from the other child actors.
Both Habour and Ryder are now expected to make somewhere in the range of $300,000-$350,000 per episode. And the child stars of Stranger Things are also getting a sweet deal, reportedly being bumped up to as much as $150,000-$250,000 per episode.
Regardless, all of the series regulars will be doing just fine — all of their salary increases are roughly 12 times what they were making prior to renegotiating their deals.
The salary negotiations come just weeks after a pay gap was leaked on another Netflix show — The Crown. The producers of The Crown said Matt Smith, who plays Prince Phillip, made more than Claire Foy, who portrayed Queen Elizabeth II in the first two seasons. While it is unclear how much more Smith made than Foy, producers have since apologized to both of them and vowed to pay the next queen more. (And in real life, Queen Elizabeth II makes much more than her husband, Prince Philip.)