6 Ways Travelers Can Play the Strong Dollar to Get Dynamite Deals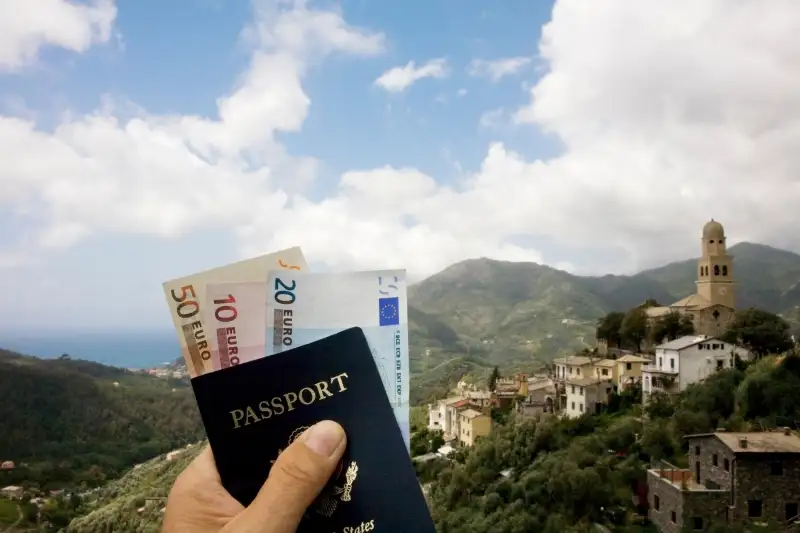 On Tuesday, the euro fell to its lowest level against the dollar in nine years. Moments later, American travelers started dusting off French and Italian phrase books and packing their suitcases.
Okay, that may be an exaggeration. But it's not a stretch to say that now is a great time to take a European vacation. While simply wielding the power of your U.S. dollars will help you cut costs abroad, making a few strategic moves could launch this trip into the annals of bargain travel history. Here are six ways to take advantage.
1. Go soon. Even without the euro's meltdown, Europe is cheap right now. Late winter and early spring are the low season for much of the Continent, so acting quickly will have a multiplier effect on your savings: Already reduced rates get even cheaper thanks to the super-powered buck, says Gabe Saglie, senior editor of deal site Travelzoo.com.
2. Choose a bargain location. To score a dirt-cheap trip, pick a country that's already on the affordable side. According to PriceofTravel.com, Vilnius, Lithuania and Riga, Latvia are two of the cheapest Eurozone cities to visit. Slovakia is another good pick; according to hotel researchers STR, the average hotel rate in the country was just €79 per night during the first 11 months of last year (compare that to an average of €223 per night in France).
It's also worth noting that many budget-friendly European countries are not part of the Eurozone (though it's not unusual for hotels and other tourism businesses in these areas to accept euros). That doesn't mean you should cross them off your list. The dollar is also going strong against many of these smaller European currencies, making travel to places like Budapest, Hungary (home of the Hungarian Forint) cheaper than it's been in years.
3. Splurge for less. What do Paris, Venice, and Helsinki have in common? They are among Europe's most expensive cities to visit. So why not go now? Let's say you want to stay at the classic Hotel Pont Real, in Paris's charming Saint-Germain-des-Pres district. Right now, you can book a nonrefundable double room for €264 during the first week of March. Based on the current exchange rate, that's about $310. Expensive, sure, but flash back to last April, and you would have paid $366 for that same room (to say nothing of the $390 you'd have shelled out back in April 2011).
The takeaway? These European metropolises are always going to be pricey. If you're ever going to go, now's a great time.
4. Stick with the local currency. Yes, the dollar is mighty right now—but don't use it to pay. While international hotels, stores, and other merchants often offer the option to pay in dollars when you use your credit card, you should always turn them down, says Matt Schulz, senior industry analyst for CreditCards.com. These transactions rarely give you the best exchange rate and may include extra fees. (To save even more, stick with a credit card that has no foreign transaction fees.)
5. Weigh your group tour options carefully. Tour operators tend set the prices for their trips well in advance, often a year or more before departure. "Once that price is in place, we stick to it," says Steve Born, VP of marketing for the Globus family of tour brands. Most travelers tend to book international tours within nine months of departure, so locking in a price provides valuable protection against a falling dollar. Of course, don't expect to get a refund when the greenback goes on a run. Right now, you're likely to see a few last-minute deals on 2015 trips (for instance, Globus is currently offering a $200-per-person airfare credit on some of its European tours). However, if you're traveling soon, you'll probably get the best deals by booking your travel independently, since most of this year's group tours are priced based on an outdated exchange rate.
That said, if you're planning a trip for next year or two, keep a sharp eye on tour prices. Operators will likely be able to take advantage of current rates to lock in good deals for future departures.
6. Tap your miles. Unfortunately, even given the bargain-basement price of oil, there hasn't been much give in the price of international airfare, says Gabe Saglie, senior editor of deal site Travelzoo.com. That may change in the coming months—the International Air Transport Association expects the average airfare to drop 5.1% this year vs. 2014—but for now, if you have frequent flier miles, use them.