The Student Loan Pause Is Officially Ending — Here's What to Expect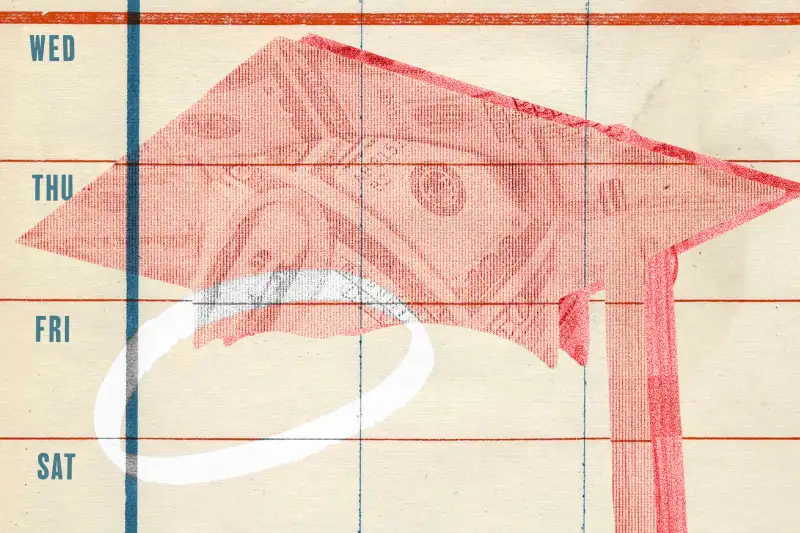 After a pause of more than 40 months, student loans held by the U.S. government will begin accruing interest Friday.
As of Sept. 1, the waiver on student loan interest has officially ended after being in place since March 2020, when then-President Donald Trump first halted interest accrual through an executive order that aimed to provide economic relief to borrowers as they grappled with the onset of the pandemic.
The pause essentially froze federal student loan balances for roughly 40 million borrowers, saving them an estimated $5 billion a month in interest alone. Now, three and a half years later, interest is starting to accumulate again for most federal student loans again. Here's what borrowers need to know.
What's happening with student loans this fall
While interest on most federal student loans began accruing Friday, payments on those loans won't come due for at least another month, according to the Department of Education.
Starting in October, federal student loan bills will restart after also being on hold since March 2020. Individual student loan servicers will determine the exact due date in October for loan payments, though they are required to notify borrowers of their first bill at least 21 days before the payment is due.
While interest is accruing, student loan balances may begin to rise if borrowers aren't making monthly payments that at least cover the interest. President Joe Biden announced in June that federal student loan borrowers will have flexibility on restarting payments during what his administration calls a 12-month "on ramp" period that will last through September 2024.
During this period, the Education Department says it won't report missed payments to any of the credit bureaus, nor will it place any loans in default or delinquency.
However, borrowers should note that interest will be accruing in the meantime. Experts and government officials are encouraging borrowers who can afford to make payments during the "on ramp" to do so. Otherwise, loan balances may start to balloon. To avoid growing balances, payments that cover at least the portion of interest accrual should be made each month.
How to avoid interest on your student loans
There are some exceptions depending on the type of loan and the borrower's repayment plan.
For example, unsubsidized Direct and Parent PLUS loans are accruing interest again, regardless of whether the borrower is still in school. However, subsidized Direct loans for undergrads who are currently attending college at least part time won't accumulate interest immediately. Unrelated to the student loan pause, the government gives borrowers with these types of loans a six-month grace period after leaving school before interest starts accruing; interest is also paused during any periods of subsidized loan deferment.
In other words, grad students, parents who are borrowing for their kids' education and borrowers with unsubsidized federal loans should expect interest to kick in this week — as well as those with subsidized loans who graduated six or more months ago. This amounts to the vast majority of federal student loan borrowers.

(Private student loans have not been affected by the payment and interest pause.)
Another way to avoid surging federal loan balances due to interest is to sign up for Biden's recently announced SAVE repayment plan.
Under this new income-driven repayment plan, monthly payments will be pegged to 5% to 10% of borrowers' discretionary income so that they're ideally paying only what they can afford — including no payments at all. According to the Biden administration, single borrowers who earn $32,800 or less would qualify for a monthly payment of zero.
Additionally, if the determined monthly payment does not meet or exceed the amount of interest the loans are accruing, then the government waives the rest so that borrowers who are enrolled in the plan don't see their loan balances grow during the repayment period, as was often the case under previous repayment plans.
More from Money:
Why Restarting Student Loan Payments Won't Ruin the Economy After All
Beware of a Boom in Student Loan Scams as Payments Resume
Student Loan Forgiveness Has Started for 800,000 Borrowers. Who's Next?