Good News: There's a New Way to Get Out from Under Student Debt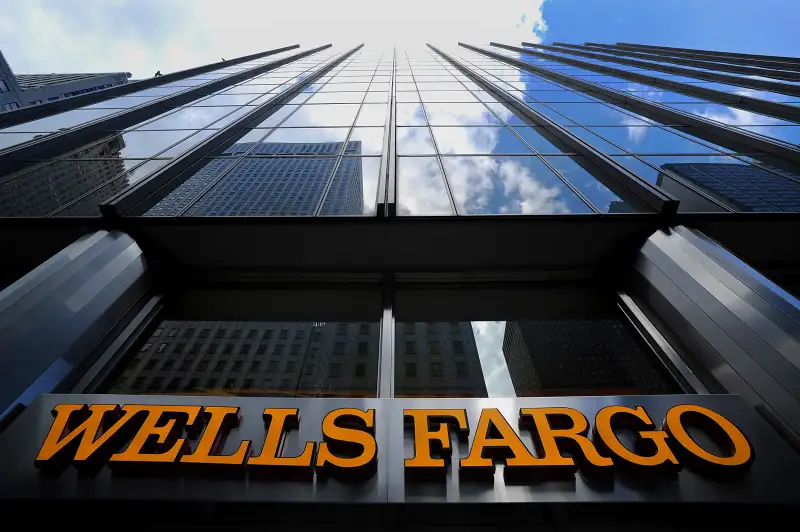 Peter Foley—Bloomberg via Getty Images
Two of the biggest private student loan providers have welcome news for struggling grads: Soon, some distressed borrowers will be eligible for lower interest rates and lower monthly payments.
Wells Fargo announced on Wednesday that it would launch a private student loan modification program for customers who are experiencing financial distress, like a job loss.
"Through the program, Wells Fargo private student loan customers experiencing a hardship will have their financial situation reviewed on an individual case-by-case basis to determine eligibility for a short- or long-term loan modification, as appropriate," Wells Fargo says. "If eligible, Wells Fargo will lower the customer's interest rate to achieve a student loan payment that is determined to be affordable based on the customer's income level."
For eligible borrowers, Wells Fargo plans to decrease interest rates to as low as 1% and lower monthly payments to be about 10% to 15% of each borrower's income, the Wall Street Journal reports.
Likewise, Discover plans to offer a "repayment assistance program" early next year, though the details have not been finalized, public relations manager Robert Weiss says.
Today, the average college student graduates with $28,400 in debt. Only about 20% of that debt is comprised of private loans, according to The Institute for College Access & Success. The rest is comprised of federal loans. But private student loans are a lot more expensive. The Department of Education found that private student loans have variable interest rates of up to 18%. And private loan providers aren't required to offer the same relief as federal loans — so private loan borrowers and co-signers who face unexpected hardships are often out of luck.
"With federal loans, you have built-in insurance in case of job loss or disability or death," says Justin Draeger, president of the National Association of Financial Aid Administrators. "These are protections provided to every borrower. Those protections don't always exist in the private student loan market."
That's why these new initiatives are good news, Draeger says. "The fact that they're willing to look at loan modification is a good thing," Drager says. "You just have to see the whole picture before you see whether this is good news or if it's great news."
Deanne Loonin, director of the National Consumer Law Center's Student Loan Borrower Assistance Project, says she is also cautiously optimistic. Other student loan providers, like Sallie Mae, have offered similar relief, and the devil is always in the details, Loonin says.
"It's a good first step, but as with many things, I want to know more details," Loonin says. "Which loan you have, how delinquent you are, what your income status is — those kinds of things can end up limiting who can benefit quite a bit."
Wells Fargo's head of education financial services, John Rasmussen, told the Washington Post that 600 to 1,000 borrowers should be able to get loan modifications by the end of this year. He said Wells Fargo will also offer help to people who are not yet late on their payments but foresee financial problems that may limit their ability to pay in the near future.
Struggling to repay private student loans? First, read your loan agreement. Private loan providers are not required by law to offer relief, but some do, Loonin says. Your loan agreement should explain if you have any recourse.
If not, call your loan provider, whether it's Wells Fargo, Discover, or someone else. "It's definitely worth contacting your creditor and finding out what they offer," Loonin says. "It may not be totally obvious. Some make modifications on a case-by-case basis."
Otherwise, consider bankruptcy. Borrowers have been told that it's nearly impossible to discharge student loan debt in bankruptcy, but that's not quite true. In fact, 39% of people who tried to get their student debt discharged in bankruptcy received at least partial relief, according to research by Jason Iuliano, Ph.D. candidate in the Politics Department at Princeton University.
But almost no one bothers: Only 0.1% of student loan borrowers in bankruptcy even tried to discharge their student debt. Iuliano estimates that an additional 69,000 debtors would have been eligible for student debt relief. At the very least, if you file bankruptcy, you can wipe out credit card, car loans, and other kinds of debt, which should free up money for you to pay off your student loans.
Finally, know that you're not alone. "This is still a widespread problem," Draeger says. "This is a lagging indicator from the recession. People are still having trouble making ends meet."
Related stories