These Are the Movies We Loved (or Ignored) During the Summer of 2016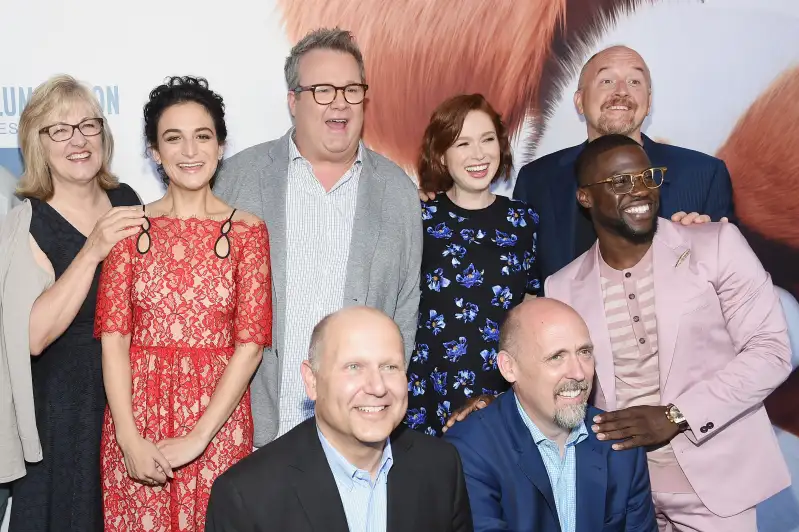 Mike Coppola—Getty Images
It turns out there's no science to predicting which movies people will flock to the theaters to see each summer.
The summer's biggest blockbusters ranged from superhero movies to horror flicks to tales about animated animals, according to the Hollywood Reporter. The best performer of the summer was Captain America: Civil War, which raked in $1.15 billion to date in ticket sales worldwide.
Close on its heels was Finding Dory, the sequel to 2003's Finding Nemo, which garnered $931 million in ticket sales through the end of August. It's expected to flatten at $1.2 billion.
Other top performers included The Shallows, a survival action film starring Blake Lively. Though the movie cost $17 million to make, it made more than $93.3 million globally. Horror movie The Conjuring 2 also performed well, earning $319.5 million worldwide.
Read More: The Biggest Box Office Hit Movies of All Time by Rating, From G to XXX
R-rated comedies proved to have some unexpected hits at theaters this summer too. Though some films in this category have recently shown lackluster ticket sales, Bad Moms and Sausage Party earned $100 million and $90 million, respectively, within the U.S.
However, there's no set formula for box office success. Some action movies from historically successful franchises, like X-Men: Apocalypse, fell short of box office predictions, bringing in more than $200 million less than its 2014 prequel X-Men: Days of Future Past. Similarly, while Finding Dory and another animal-centered flick Secret Life of Pets, which earned $726.2 million, exceeded expectations, others like the fifth Ice Age installment earned a relatively underwhelming $373.3 million.
Many sequels and reboots fell flat among summer moviegoers. The latest in the Independence Day franchise, Resurgence, could lose money after making $383 million on its $165 million budget. Ghostbusters, the all-female revival of the 1984 classic, has earned just $218 million of the $300 million it reportedly needs to break even.
Read Next: What's The Best Money Movie Of All Time?
The problem? Many failed to live up to the standards of their previous installments, or to provide a new spin on a well-known tale. "There has been a sense that the there's a panacea in tentpoles and franchises but there's no panaceas if audiences don't have a personal connection," Imax Entertainment Chairman Greg Foster told Variety.