Here Is One City Where Having a Pool Actually Lowers Your Home's Value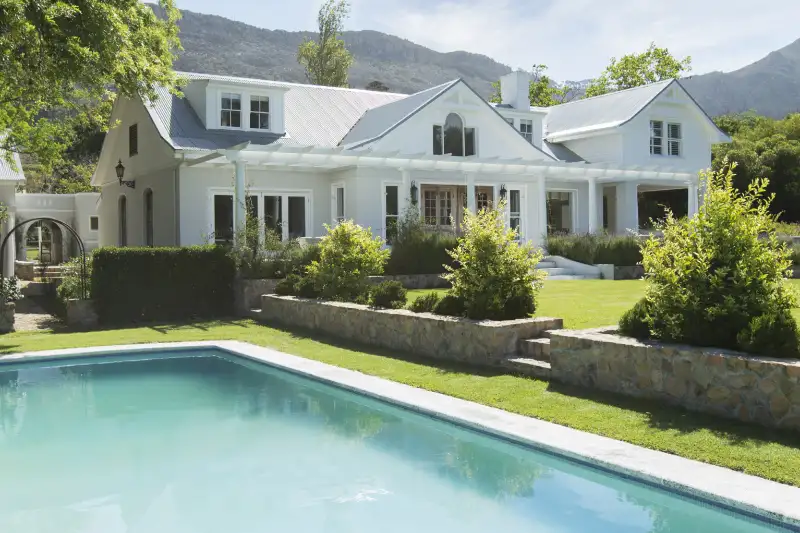 Astronaut Images—Getty Images/Caiaimage
Who doesn't dream of spending endless days lounging beside their own swimming pool? Bostonians, that's who.
In a recent report, real estate company Redfin ranked U.S. metropolitan areas based on the premium buyers will pay for a pool. The analysis considered "metro areas with at least 5,000 homes sold in 2018 where at least 2 percent of homes sold had pools, and where the results were statistically significant," the report says. Of the 20 places included in the report, Boston was the only place where having a pool actually hurt home prices.
To be sure, Redfin's criteria were fairly exclusive. Other cold northeastern cities like New York and Philadelphia were not mentioned on the list, which included six locales in California, four in Florida and three in Texas. Those northern cities didn't have "a large enough sample size with complete data to meet the criteria for the analysis," a Redfin spokesperson said.
Still, New Englanders' flintiness is hard to argue with: On average, Boston homes with pools sell for about $9 less per square foot than those without pools, according to Redfin. That's in stark contrast to the rest of the list, where a home with a pool sells for an average $17 more per square foot than those without.
Nationally, pool premiums range from about $6 per square foot in Phoenix, Ariz., up to $56 per square foot in Los Angeles, the report says. The number of homes sold with pools varies, too: In 2018, 23% of all homes sold in Los Angeles and 32% of those sold in Phoenix had pools, the report says, while just over 6% did in the Boston area.
Jonathan Steinberg, owner of the Marlborough, Mass.-based Abelis Appraisals, says pools have less of an allure in Boston than in other markets because of their seasonality. "You can't use it all year," he says, "so there's less of a draw."
Still, he says, Boston-area sellers can find buyers willing to pay a premium for a pool — especially in high-end suburban areas where they might expect one. "If you want to sell a pool for the money it's worth, be patient and make sure you find the right buyer," he says. "Out of the people looking to buy, one subset will not buy a house with a pool, another subset doesn't care, and a smaller subset will pay a little extra."