Why Buying Your Kid a Tablet Is a Waste of Money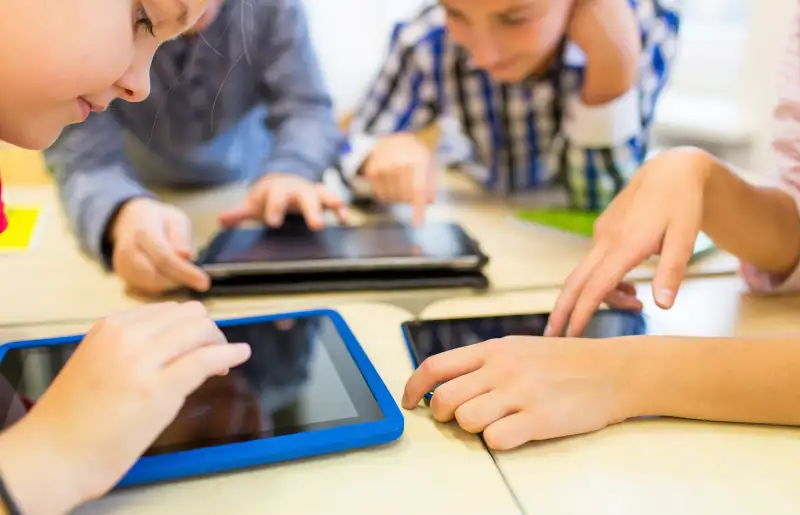 Kids today work and play on electronic devices, and it's likely that most high schoolers, and probably many middle schoolers as well, have a smartphone or a laptop, if not both.
But what if your child wants a tablet too? Is it going to provide them an edge in school? Will it deliver the best of both the phone and computer worlds—or will it be just one more device for which you have to buy expensive accessories and possibly even a data plan?
For the most part, consumer electronics experts say, it's the latter. "About two-thirds of parents say that laptops are best suited to help students with schoolwork," said Brent Shelton, an online shopping expert at FatWallet.com.
Prices and deals on laptops have gotten good enough that you can get more bang — as in functionality, storage, and processing power — for your buck by watching back-to-school laptop sales.
"Where we are today in tablets, there's not a lot of compelling reasons" to purchase one, said Stephen Baker, vice president of industry analysis at market research firm The NPD Group. "For a high school kid, I would say most are going to want a PC and a phone, and those probably solve their electronics usage needs much more directly," he said. "High school users tend to do productivity work and gaming and consume
, and if you want something that's going to be reasonably efficient at all three right now, your best bet's going to be a computer."
And the tablets that can hold their own with that kind of usage generally cost a bundle.
"Tablets are not yet replacing laptops. The only exception to that is the very high-end models like the Microsoft Surface Pro or the iPad Pro," said Benjamin Glaser, features editor at DealNews.com. "Those are the only ones that even come close… and they're prohibitively expensive." The iPad Pro, for instance, starts at $599 and goes all the way up to $1,229.
But to get a good laptop, you don't need to spend nearly that much. "Many well-equipped student laptops can be bought for under $400 — several under $300 — versus pricing around $400 or more for a high performing tablet," Shelton said. The other reason a tablet might not be a deal is that you could find yourself paying for accessories like a stand and a keyboard after the fact.
This is the time of year when you want to be on the lookout for sales on laptops, but if you're determined to get your kid a tablet, hold off until Black Friday. Because tablets have more of a reputation as being "fun" electronics rather than "work" electronics, manufacturers and retailers tend to put them on sale around the holiday rather than at back-to-school time.
There is one group for whom a tablet might make sense: younger kids who want something bigger than their phone to watch shows or movies and play games and don't yet have the kind of homework that demands having their own computer.
"If they're looking for a bigger screen to watch Netflix on, you're probably looking for a seven- to eight-inch [screen]," Baker said, and you'll want a brand with a decent screen quality, which means the cheapest tablet you can find might not be the best choice. "For $100, you're probably going to get a pretty lousy screen," he cautioned.
If you are going to spring for a tablet, Glaser said, you can save a few bucks by going for a factory-refurbished model. This will allow you to put your extra dollars toward screen quality.
Another way to save is to opt for wi-fi-only tablet. Not only is the upfront cost cheaper, but you dodge the monthly bill that comes from adding one with a cellular connection onto your phone plan. Going for a tablet with a smaller amount of storage also saves money and, Glaser pointed out, pre-empts the temptation to load the device up with distracting apps and games.