Taco Bell Breathes New Life Into Fast-Food Dollar Menus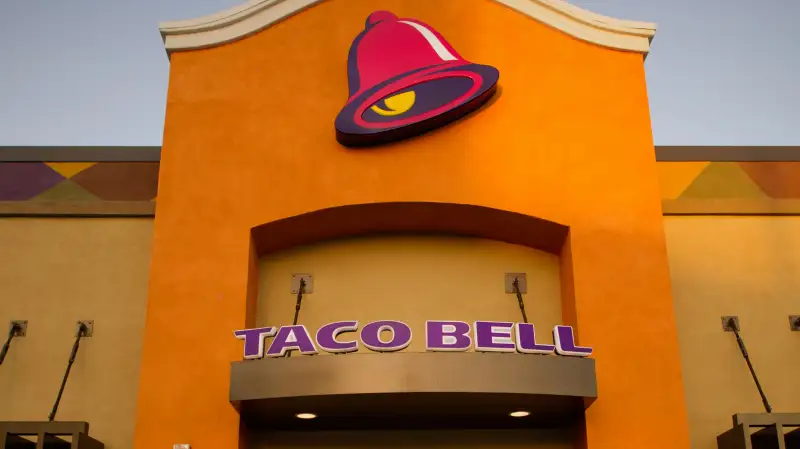 David Paul Morris—Bloomberg via Getty Images
The new Dollar Cravings menu hit Taco Bell restaurants on Monday, with a total of 11 items—some new to customers, others that have been around a while—priced at a flat $1 apiece. The move comes at a time when other big players in fast food, notably McDonald's and Wendy's, have been shifting away from dollar menus toward more value-oriented pricing, with items priced at $2 or even $5, alongside a few options still listed at $1.
What's especially interesting about the new dollar menu at Taco Bell is that for this extraordinarily low-priced chain, charging $1 for some items actually represents an increase in price. Taco Bell prices can vary depending on location, but according to one independent price tracker online, the chain already had items on the menu for 99¢, like the Crispy Potato Soft Taco, Cinnamon Twists, and the Cheese Roll-up. Cinnamon twists and a slightly different potato taco are now on the dollar menu, meaning they're actually more expensive (by a penny) than they were before. An order of Cinnabon delights is on the dollar menu for breakfast, but before the "change," a two-pack of Cinnabons was also listed on menus for $1. That was and still is the price point for a few other Taco Bell breakfast items as well.
The other options on Taco Bell's new Dollar Cravings menu include the Shredded Chicken Mini Quesadilla, Beefy Fritos Burrito, Spicy Tostada, Cheesy Bean and Rice Burrito, and Triple Layer Nachos. The $1 price point for these items is meant to present a compelling and tempting alternative to options like the McDonald's Jalapeno Double, a limited-time special offer that has been all over TV commercials lately. It's part of McDonald's "Dollar Menu & More" options, and it costs $2. To help you with the math, that's double the price of, say, a Beefy Fritos Burrito.
But again, let's put this all in perspective. For historically cheap Taco Bell, known for rolling out burritos for 59¢ and 79¢ during the recession and pricing entire meals for just $2 not long ago, a dollar menu means that many customers might actually pay more (not less) than they used to.