Taco Bell Is Selling a Taco Made Out of Fried Chicken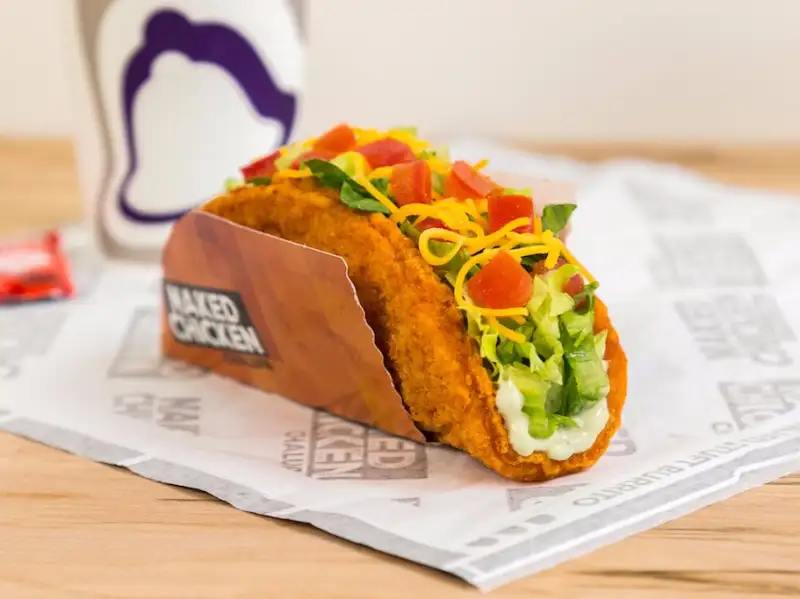 Taco Bell is ditching the traditional taco shell in favor of one made entirely out of fried chicken in its latest food innovation, the fast-food chain announced on Wednesday.
Called the Naked Chicken Chalupa, the shell in the new food item is made out of fried chicken and filled with lettuce, tomatoes, cheese and avocado ranch dressing, the company said in a release.
The move to using fried chicken in place of a corn or flour tortilla shell is Taco Bell's try at meeting consumers' demand for chicken while also offering inventive food combinations, Bloomberg reported.
According to Taco Bell, the Naked Chicken Chalupa tested well among markets in Bakersfield, California and Kansas City, Missouri in 2015 and 2016, respectively. It will cost $2.99 and will also be included in a $5 box that comes with a Doritos Locos Taco, a crunchy taco and medium-sized drink.