How to Take Advantage of the Strong Dollar in 2016
Money is not a client of any investment adviser featured on this page. The information provided on this page is for educational purposes only and is not intended as investment advice. Money does not offer advisory services.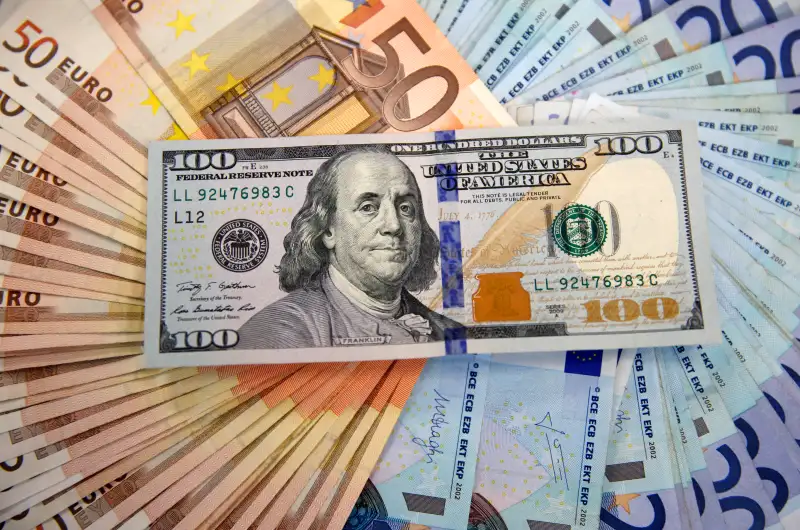 This is the fourth in a five-part series on ways to prosper in 2016. Previously: Make your case for a raise, navigate the new real estate market, and why the bull market has legs.
The U.S. dollar rolled over the euro like a tank over a Tonka truck this year. And there's no reason to think it won't keep going. The buck, which buys 0.93 euros (up 12% in 2015) could reach parity with the euro next year, assuming the Fed lifts rates, says Ronald Simpson, managing director of global currency analysis at Action Economics.
The reason: Money flows to currencies that pay the highest interest. While the Fed is likely to raise rates next year, central banks in Europe, China, and Japan are poised to lower or sit on rates to try to reflate their weak economies. "The Fed is the only central bank not talking about easing," Simpson says. And if the global economy takes a turn for the worse, the dollar still stands to benefit, as the U.S. is viewed as a shelter in a storm.
Your Action Plan
Hedge some of your bets
A rising dollar erodes returns Americans earn on overseas investments. Germany's stock market, for example, gained 8.3% in the first 10 months of 2015. But when that was converted back to dollars, U.S. investors got hit with a 1.1% loss.
To be sure, the value of currencies ebb and flow over time, and you want some assets held in foreign currencies for diversification. But there's a reason to hedge your foreign bonds aside from preserving gains next year. Currency fluctuations account for two-thirds of the volatility of foreign bonds over time.
Whenever it buys debt denominated in a foreign currency, Vanguard Total International Bond (VTIBX) offsets the move with futures contracts that effectively expose the fund to an equivalent amount of dollars.
For overseas stocks, currency volatility is less of a concern, since equities are rocky to begin with. But there's a strong case to hedge new overseas investments next year to protect gains. Over the past three years Deutsch X-Trackers MSCI EAFE Hedged Equity (DBEF) has beaten 99% of its peers.
Buy American stocks
An obvious play on the dollar next year is to stick with companies that do most of their business here, says Todd Rosenbluth, director of ETF research for S&P Capital IQ. Among the top holdings in WisdomTree Strong Dollar U.S. Equity Fund (USSD) are U.S.-centric companies like Verizon and UnitedHealth Group.
Take foreign vacations
Seek out trips to distressed economies, and you'll get low prices on top of good exchange rates. A night at the Hilton Athens in April is listed at about $155 a night, vs. $263 for the Hilton Paris Opera hotel. Kurt Crowl of Connoisseur Travel in Washington, D.C., says prices in Istanbul, where the Turkish lira is near an all-time low, are particularly low now.
Other places to look: commodity-focused economies hurting in the global slump like Canada, whose dollar has fallen nearly 20% vs. the U.S. buck since January. The Brazilian real is down about 30%. If you want to stay in this hemisphere, "all of South America is amazing," Crowl says.
On Friday: Protect yourself from the newest cyber scams.
Read next: How to Keep Riding the Bull Market in 2016