Here Are 226 Reasons to Never Eat at This Restaurant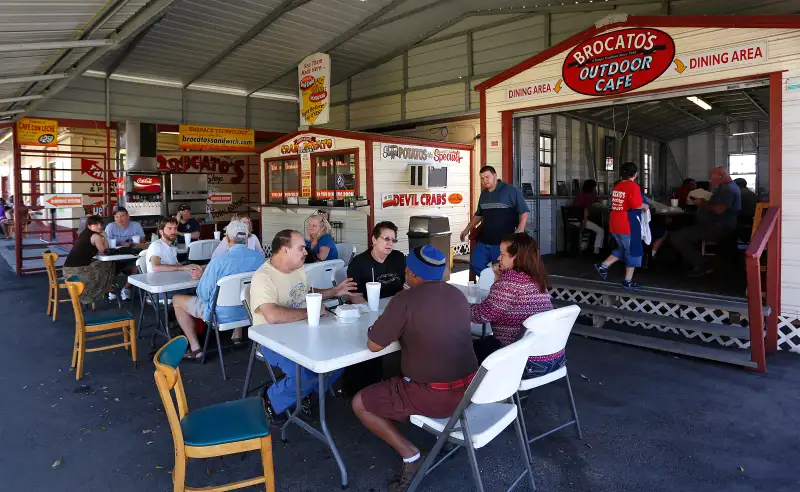 Although it remains popular with local diners, a longstanding Tampa restaurant has racked up more than 200 violations, as well as numerous other complaints.
The local ABC affiliate described Brocato's Sandwich Shop as "a Tampa tradition since 1948," but the eatery's current status on the health department's short list has a much more recent tenure: The network reported that state inspectors dinged Brocato's with 226 violations, along with administrative complaints and orders to stop selling food, in less than a year.
Locals told the reporter they like menu fixtures like the Cuban sandwich and "devil crabs," but the ABC "Dirty Dining" investigation found that diners might get an unexpected "side" with their order: Issues with keeping foods at proper temperatures have dogged the restaurant, with items ranging from bean soup to breaded chicken and chorizo stored at temperatures that could encourage bacteria growth and potentially make diners sick.
Owner Michael Brocato told ABC the violations his restaurant was written up for have been corrected, but also showed a reporter renovations he was undertaking — work that hadn't been vetted and approved by the appropriate state regulators — that resulted in workers preparing food under what was essentially an open-air awning, "exposed to the elements," the report pointed out. Brocato said in a statement that he was working on the other issues that led to the administrative complaints.