Target Has a Huge Sale This Weekend on Everything You Need to Get Ready for the Holidays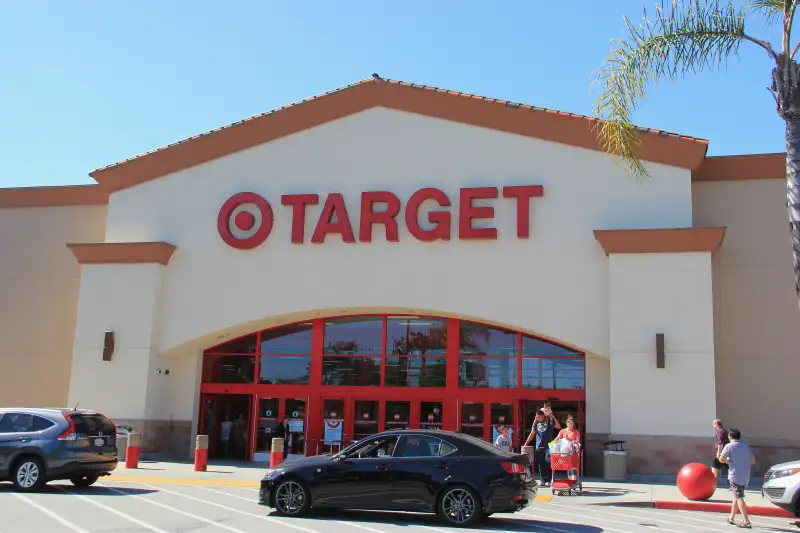 Supannee_Hickman—Shutterstock
It's still weeks away from Thanksgiving and Black Friday, but big holiday sales have already been launched by several major retailers, including Target. The retailer is rolling out the first of a new "Weekend Sale" series that promise some major-league discounts in advance of the holiday season. This weekend — Saturday and Sunday only — shoppers can get 25% off off all kitchen appliances, with no exclusions, along with 15% off all Thanksgiving prep essentials like paper towels and disposable tableware.
The timing couldn't be better, especially if you're tasked with doing some cooking around Thanksgiving dinner. Here's a preview of some of the amazing deals you can score.
The sale is taking place in Target stores and online through the weekend. If you're shopping online, the deals are available with no effort: You don't need a code or anything to get the discounts. But to get the 25% off kitchen appliances in-store, send a text message with KITCHEN to TARGET (827438) and you'll get a coupon code sent back to you that can be applied at the register. Or, if you have downloaded the Target mobile app, you can access the coupon code there, as well. The 15% discount on Thanksgiving prep supplies will be automatically applied — no code needed.
A discount of 25% off means you can get the crazy-popular eight-quart Instant Pot DUO80 multi-cooker (regular price $130) for about $97 — or the (normally $100) six-quart model for just $75. For some perspective, even on Amazon Prime Day, the price on the DUO80 only got down to $90, so this weekend's sale price is a really, really good deal.
If a bevy of Thanksgiving side dishes have claimed all the real estate in your oven, here's your solution for where to cook the bird: This giant 18-quart Nesco roaster — normally $130, but down to $97 this weekend — will hold pretty much any turkey out there.
Save yourself the effort of chopping, slicing and grating: This solid seven-cup food processor — a bargain at $75, normally $100 — can do it all and is big enough to tackle a Thanksgiving feast's worth of ingredients.
If you're going to spend the days leading up to Thanksgiving baking up a storm, your best assistant will be one of KitchenAid's seriously dependable stand mixers — the rub is that they're not cheap. But this weekend, you can get this professional-grade, five-quart model for just $338 — more than a hundred bucks off the regular price of $450. If we're preaching to the choir and you already own one of these kitchen workhorses, geek out with the spiralizer attachment for $75 or the grinder attachment for $38.
Since you're probably planning to lay around in a turkey coma and watch football after the big dinner, this bestselling Whirlpool mini-fridge — down to $105 from $140 — will add some chill to your den or game room (at least until somebody gets Uncle Joe going about politics).
You probably already have a coffeemaker, but we're going to suggest this compact, K-cup single-cup Keurig coffeemaker because every Thanksgiving dinner has that one guest who insists on decaf. And at $90 instead of the usual $120, it will be a worthwhile investment every time you need a quick jolt of energy during the hectic holiday season.
Everybody always thinks through all the details of Thanksgiving dinner, but if you're hosting family, it's the morning after — when you don't want to so much look at a spatula — you probably overlooked. Here's the easiest game plan ever: Pick up English muffins along with Nutella or cookie butter, and then just point the hungry hordes towards this retro-style, four-slice toaster. At $53 — down from the usual $70 — consider it an early Christmas gift to yourself.
And if you have a hardcore foodie on your holiday gift list and don't know what to get them, we do. This bestselling sous vide immersion circulator from Anova — $150 instead of the usual $200 — will let them crank out fancypants dishes like all the pro chefs do.
We've included affiliate links into this article. Click here to learn what those are.