Here's What the Target Stores of the Future Will Look Like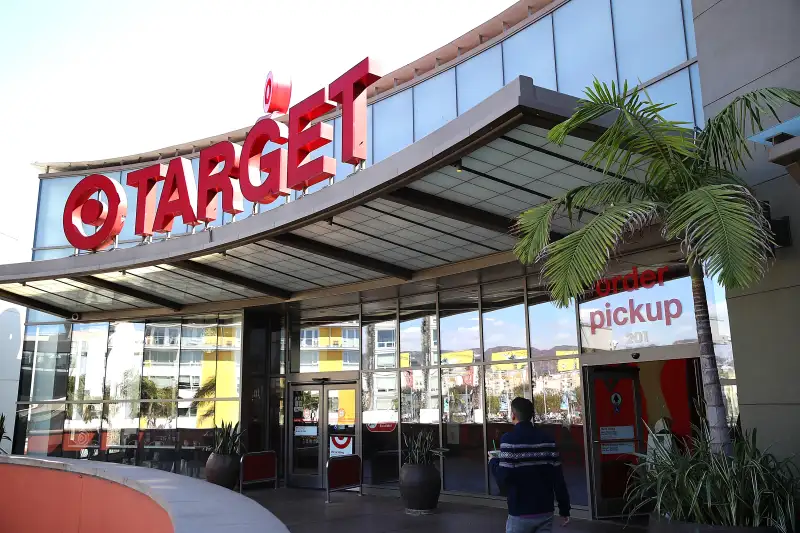 Justin Sullivan—Getty Images
Shoppers who just need to pick up a few items are likely to zip right past Target on the way to quicker, more convenient options like the neighborhood drugstore or, well, the convenience store. Or they might find it easier to place an order on Amazon with expedited delivery.
But this week's introduction of new designs for Target stores shows that your local Target wants to create a faster, easier experience for people running quick shopping errands. The concepts, which were introduced by CEO Brian Cornell at the Shoptalk retail conference in Las Vegas on Monday, will be featured in a "fully reimagined" Target store in Houston opening this October, and several of the new design elements will be incorporated into 40 other stores around the country.
As many as one-third of Target's 1,800 stores could receive significant makeovers by 2019, depending on how the newly designed stores are received by shoppers. Target released a few sketches of the new interior design elements.
The most interesting element of the next-generation Target is that the store will have two separate and distinct entrances, so that customers can choose between two entirely different shopping experiences. One entrance is clearly aimed at the traditional Target shopper, who will "find displays of exclusive brands and inspiring seasonal moments," according to the company's press release. Shoppers who head through this entranceway are there to browse and perhaps be tempted into making impulse purchases.
Anyone who is in a hurry (or just in no mood for exploring) can head to the other entrance, designed specifically "for easy pickup of online orders and groceries," Target says.
Displays of food, beer, and wine will be right inside the door, as will self-checkout lanes and spots for returns, exchanges, and online order pickup.
There will even be reserved parking spaces just outside, so that customers can sit in their cars and have online orders dropped off by store employees.
The new design is clearly aimed to help Target combat the idea that it's not the easiest or most convenient place to shop. Over the years, the company has struggled to sell groceries in particular because of the perception that its selection and prices are poor compared to competitors, and subpar food sales have led to declining sales overall in stores.
If nothing else, the new store concepts would help shoppers justify an extra trip or two to Target each week, because at least it would be fast.
According to the (Minneapolis) StarTribune, Cornell said at the Las Vegas conference that 30 million customers shop at Target stores each week, but that this figure could drop by 20% or even 30% over the next five years due to the continued rise in online shopping.
"People will also be shopping in stores for a long, long time," Cornell said. "So that means we need to keep investing in our stores to give guests every possible reason to shop."
Here are some of the other sketches Target released featuring new store design elements: