The IRS Confirmed Tax Day Won't Be Postponed Again — But You Can Still Get an Extension If You Need More Time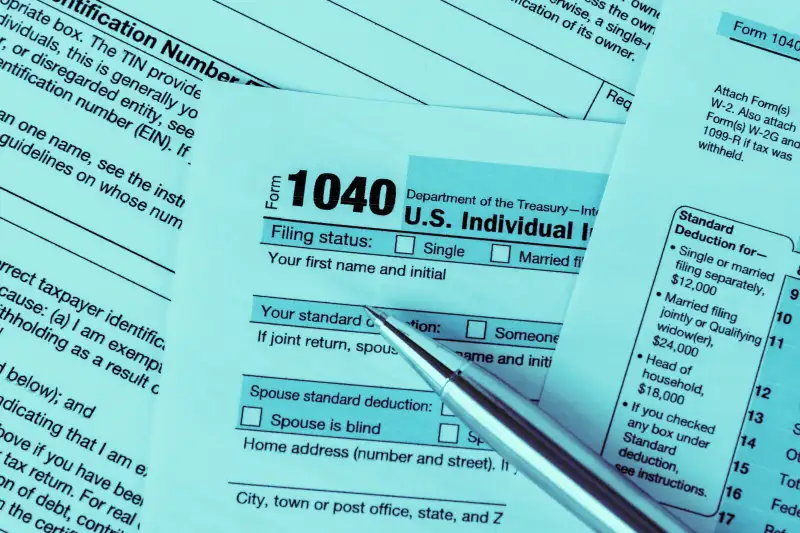 Summer seemed impossibly far off when the IRS made the call to postpone Tax Day back in March. But now that July 15 is actually upon us — and it's become clear the coronavirus outbreak is far from over — many taxpayers are wondering whether they'll get another reprieve.
Is the 2020 tax deadline going to get extended again?
According to the government, no. The IRS specifically wrote in a Monday night news release that "the tax filing and payment deadline of July 15 will not be postponed." Treasury Secretary Steven Mnuchin appeared to confirm this stance in a release of his own, saying that "we have decided to have taxpayers request an extension if more time is needed" instead of approving an additional delay.
So: Despite calls for another deferment, taxes are indeed due July 15. But if you haven't done yours yet, don't panic — and take note of a couple caveats.
The first is that, as Mnuchin noted, you can request an extension. All you've got to do by July 15 is file Form 4868, which will automatically push back your filing deadline to Oct. 15. You can also get an extension by making a payment on your taxes due via Direct Pay, the Electronic Federal Tax Payment System or credit/debit card.
There's no penalty for getting an extension, but if you owe money, you still have to pay up by July 15. (If you can't pay in full, the IRS offers options like payment plans.)
The other big factor to remember is that the July 15 due date is only for federal income taxes. State tax deadlines vary.
Most moved their filing and payment deadlines from April 15 to July 15, according to the American Institute of CPAs, but there are exceptions. For example, in Hawaii, income tax returns are due July 20; in Iowa, the deadline is July 31.
That said, you should probably shouldn't procrastinate on your taxes much longer... especially because you may get a refund. As of June 19, the IRS had received about 138 million tax returns and issued about 93 million refunds. The average refund for 2020 was $2,763.
Sounds like now is the perfect time to open up Money's 2020 Tax Survival Guide and get to work.
More from Money:
Use This Formula to Make the Most of Your 2020 Refund
What Are the Real Chances Your Taxes Will Get Audited by the IRS This Year?
The Great Tax Refund Debate: Is Getting a Big Check from the IRS Smart or Dumb?
Rates are subject to change. All information provided here is accurate as of the publish date.