Why This Bank Exec's Boat Name Is Now Part of a Federal Lawsuit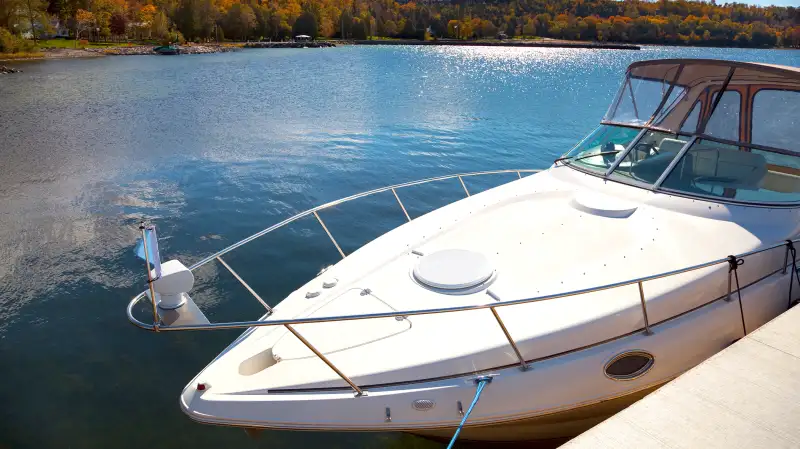 Among the juicy details included in a new consumer advocacy lawsuit filed Thursday was this one: The former CEO of a Midwest bank actually named his boat ... "Overdraft."
Here's why: Like many small and midsize banks, Minnesota-based TCF National Bank relies heavily on the money earned from overdraft fees, according to the lawsuit filed by the Consumer Financial Protection Bureau. In fact, the bank estimated back in 2009 that these fees accounted for $182 million in revenue.
But TCF—which has more than 360 branches in the Midwest—may have done more than just rack up revenue from these fees. According to the consumer watchdog's suit, former bank CEO Bill Cooper and other TCF executive actively encouraged employees to dupe customers into signing up for these expensive services.
"We believe TCF trained its employees to use unlawful tactics in their marketing to consumers. They made overdraft seem mandatory when it was not," CFPB Director Richard Cordray said Thursday.
About 66% of TCF's checking account customers were enrolled in the overdraft program by mid-2014—a rate three times higher than at other banks, according to the CFPB's lawsuit. The consumer watchdog claims the high rate was a "matter of pride" for the bank, including CEO Cooper.
And the CFPB estimates that hundreds of thousands of TCF customers paid overdraft fees, which at the bank could add up to as much as $185 a day. Meanwhile, Cooper—who stepped down as CEO in 2015—earned nearly $13 million in his last year as head of TCF Bank.
To get people to opt in for the overdraft service, which covers shortfalls that may occur in your checking account during a transaction, TCF employees were instructed not to "over-explain" the bank's policies, the lawsuit claims.
Instead, TCF allegedly encouraged employees to use emotional "what if" scenarios—like getting stuck on the side of the road in a blizzard—to show the positives of having access to funds during an emergency. And if that weren't enough to get customers to sign on, the opt-in notification for the overdraft service was purposely buried within the bank's sign-up documents, the CFPB claims. Many customers simply checked the box without really knowing what they were signing up for.
Like Wells Fargo, TCF set high sales goals for branch employees; at TCF, workers were pressured to hit an 80% opt-in rate for the overdraft service in new accounts. While there was no official policy that outlined consequences for not meeting the goal, many employees they were fearful of being written up or getting fired for falling short.
The policies around TCF's overdraft program were actually so successful that the bank threw bashes when they hit milestones, like getting half a million people to sign up, the CFPB says.
The bank said in a statement Thursday it rejects the CFPB's claims, adding that it believes it treated customers fairly. "We complied with all laws and regulations at all times, and our overdraft protection program is a valued product for our customers," TCF said, adding that from 2010 to 2015, there were very few complaints from 2.6 million customers that opted into the bank's overdraft service.
TCF is not alone in generating money from overdraft fees. Overall, banks made over $11 billion from overdraft and insufficient funds fees charged in checking and savings accounts in 2015, according to a report from the Consumer Financial Protection Bureau released last year.
But consumers have a choice on whether or not to opt into these programs -- and that choice was something TCF actively attempted to hide from consumers, according to Thursday's lawsuit.
Looking to avoid high overdraft fees? Check out Money's list of Best Banks, which includes Bank of Internet, an online bank that does not charge overdraft fees on its Rewards, Platinum and Essential checking accounts.