Even Teenagers Are Worried About Inflation Now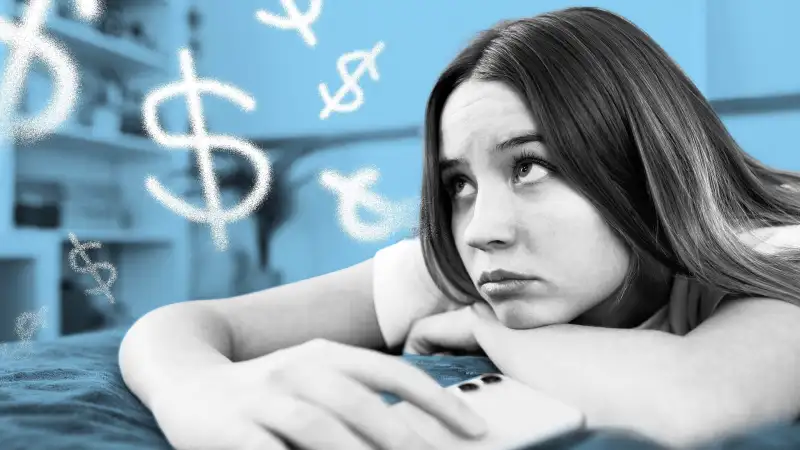 Between paying for college and the state of the economy, teens today have more serious money worries than just saving up for Taylor Swift tickets — and inflation is one of their top concerns.
In a March survey of 1,000 teenagers from Citizens Financial Group and the nonprofit Junior Achievement, almost half of the teens polled are most worried about how inflation will affect their futures.
That's nearly as many who said they're most concerned with the cost of post-high school education (57%) and the burden of taking on student debt (50%).
What the data says
It's not just American adults that are feeling the impact of rising costs. Forty-seven percent of teens say inflation is the biggest worry they have about their post-high school futures.
More than 3 in 5 teens said their families have had to "do without" because of rising prices.
Inflationary pressures are influencing teens' perspectives of secondary education. Seventy percent said they have financial concerns about pursuing further education after high school graduation, a 9% increase from last year.
Why it's important
Although inflation fell for the 10th straight month to 4.9% in April, that doesn't mean prices are returning to normal. Two years of elevated prices have taken its toll on U.S. families, and it's impacting how young Americans weigh their options as they look toward adulthood.
That's a big burden for teenagers, who already have to deal with the rising cost of going to college and potential student loan debt. All of this could affect their education and career decisions, which will have an impact on tomorrow's workforce.
"The recent surge in inflation is resulting in more young people weighing their options when it comes to gaining marketable skills following postsecondary school," the report says.
More from Money:
Gen Z Has a Huge Head Start on 401(k) Savings Compared to Older Workers. Here's Why
Gen Z Is Overly Optimistic About How Long It Will Take to Pay Off Student Loans
Gen Zers Are Optimistic About Their Money in the New Year. Boomers? Not So Much