'There's Not Enough Money' for Las Vegas Victims, Says Compensation Fund Expert Kenneth Feinberg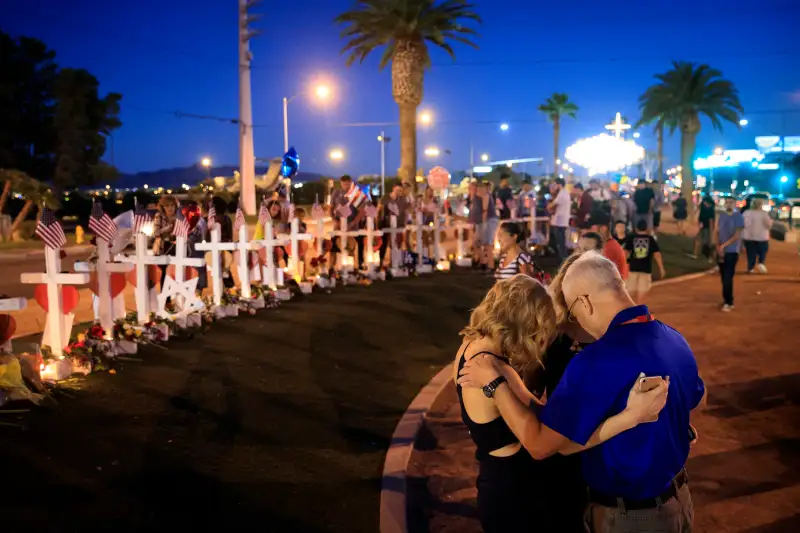 Drew Angerer—Getty Images
It will take months for the victims of the largest mass shooting in modern U.S. history to receive money donated in the aftermath of the violence, if they receive any at all, experts say.
The main GoFundMe account collecting money to help victims and their families pay for funeral and medical bills, set up by chairman of the Clark County Commission Steve Sisolak, has raised more than $10 million so far. Individual campaigns have also raised millions. But it likely will fall short of what's needed.
"To put it simply, there's not enough money," victim-compensation expert Kenneth Feinberg told Newsweek.
In the past, Feinberg has helped disperse funds after catastrophic events including 9/11 and the shooting at the Pulse nightclub in Orlando, Fla. He said in this instance, those that do receive money, are looking at January at the earliest. "I mean, you do the math. Fifty-eight deaths and hundreds of injured. There's going to have to be a lot of tough calls before this money is distributed," he said.
Many different treatments are necessary for those victims of gunshot wounds, from the actual in-hospital treatment to physical therapy, prescription drugs and mental health costs. According to U.S. News, the total initial medical charges for the people injured or killed in Las Vegas could total anywhere from $2.6 million to $48 million. For the continued care, one estimate puts the number at $600 million.
Individually, victims with gunshot wounds could be looking at more than $63,000 in medical expenses, including hospitalization, mental health services, and insurance claims processing, according to research from the Americans for Responsible Solutions, a gun violence prevention organization founded by former Democratic Rep. Gabrielle Giffords, who was shot in Tucson, Ariz., in 2011.
According to Newsweek, after tragedies like the Pulse shooting and the Boston Marathon bombing, families of those who were killed received the most money from the funds, and the rest was given to victims based on the severity of their injuries.
To support the victims, you can still donate to the Las Vegas Victim's Fund.