$3.85 Million Could Buy You An Entire Town in Oregon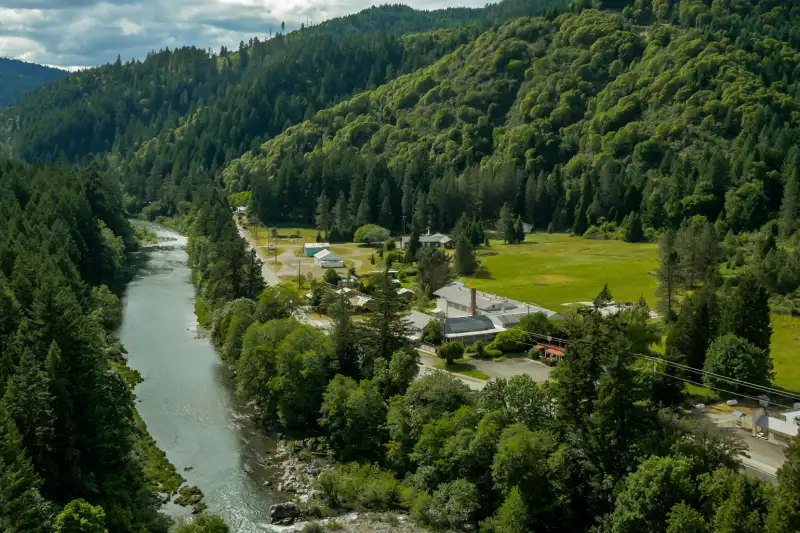 Courtesy of LandLeader Properties
Forget about buying a McMansion—if you have $3.85 million to spend, you could afford an entire town.
Tiller, Oregon is for sale for $3.5 million, and an adjacent parcel with the school (and a swing set) is available for another $350,000, which is altogether less than the price of plenty of homes. The 256-acre unincorporated community includes six houses, commercial lots and a building that used to be a gas station and store, Reuters reports.
Tiller is about 225 miles south of Portland and has only two residents apart from the family selling it. The owner of the real estate firm selling the property, Garrett Zoller, told Reuters that the town first went on the market in 2015 at a higher price. The owners bought it lot by lot as the local timber business diminished.
"When the federal money started dwindling away for timber, basically the mill shut down," Zoller said. "And when the mill shut down, a lot of the loggers started having to go away."
[Reuters]