Tom Ford's 'Drake' Lipstick Listed For More Than $200 on eBay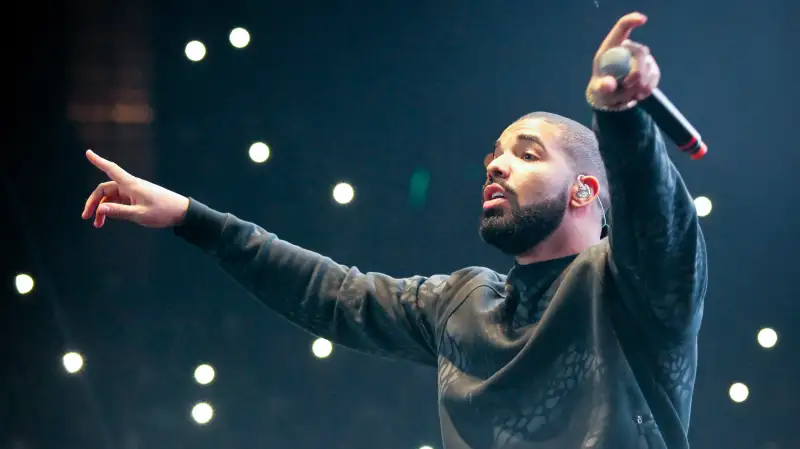 Tibrina Hobson—Getty Images
The Internet's been good to Drake lately. Not so much, however, to Drake fans who want a piece of the latest novelty Drake product.
In November, luxury brand Tom Ford re-released a popular line of 25 lipstick shades, collectively named "Lips & Boys." Like the name might suggest, the line includes shades with different boys' names, including Toronto-native rapper Drake (whose real name is Aubrey Graham). If you haven't heard anything about Drake lately, you've probably been asleep at the wheel.
The original "Lips & Boys" collection was released in 2014, but Drake's lipstick shade wasn't included in the first set of 25. After Black Friday this year, the collection was re-released and included a burgundy shade in honor of the "Hotline Bling" rapper. It sold out "within minutes," according to Elle.
Eager to cash in on the craze, resellers are listing the Tom Ford "Drake" shade on eBay for upwards of $225, or more than six times the original $35 price. On the extreme end of things, another eBay seller has listed a collection of 50 Tom Ford Lips & Boys "2015 Limited Collection with Drake" lipsticks for a "Buy It Now" price of a whopping $2,387.95.
To be clear, the lipstick shade in question isn't even an official Drake-created or endorsed product, it's simply named after the rapper. And so far, it looks like the most that any individual Drake lipstick has sold for in an eBay auction is $77, or a little over two times the original retail price.
Need some more context? Luxury cosmetic brands often sell lipsticks typically retailing between $50 and $60. You can find a non-luxury brand of lipstick at a drug store for less than $10.
If you're looking for a holiday gift for the ultimate Drake fan in your life, you might have to settle for a Drake Ugly Holiday Sweater. That is, if you can get it before they sell out.
Bear in mind that Tom Ford isn't the only high-end designer to cash in on celebrity product gimmicks. Just last month, luxury brand Balmain (donned and doted on by celebrities like the Kardashians) teamed up with the commercial Swedish clothing retailer H&M to launch a collaborative clothing line that promised to be more affordable to the masses. More affordable apparently comes in the way of a $700 dress -- the most expensive H&M item ever -- but that didn't stop shoppers from leaving all sensibility at the automatic door. The clothes sold out globally within hours and were resold online for multiples of the original prices -- much like Tom Ford's lipsticks.