Here Are the Top 20 Emerging Housing Markets for Spring 2023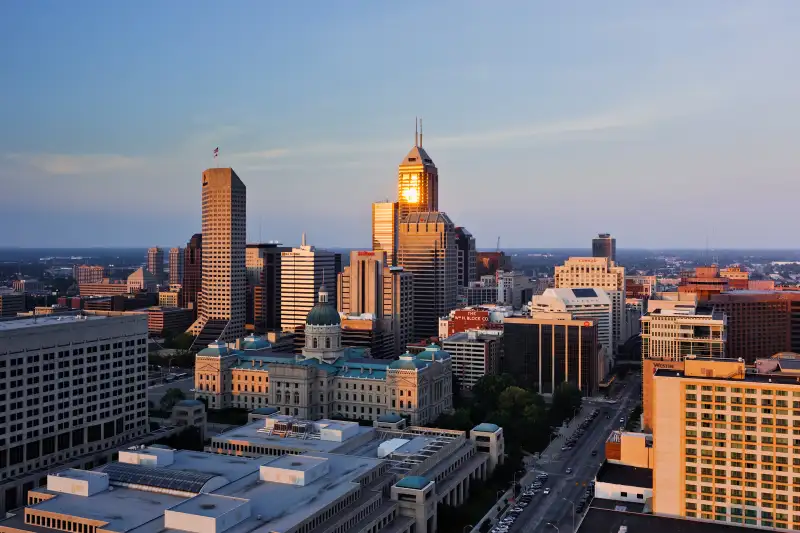 The Midwestern U.S. is known for its hospitality — and appropriately, residents will be doing a lot of welcoming to the influx of people expected to move into the region this year.
New rankings from Realtor.com and the Wall Street Journal point to the Lafayette, Indiana, metropolitan area as the cream of the crop when it comes to emerging housing markets. In all, the report features 13 Midwestern cities among its top 20 best markets for homebuyers in 2023.
What the data says
Even as a new Redfin report shows that average prices are down over 22% from this time last year, housing affordability is still near its lowest point ever.
So, to give buyers an idea of where their money might go the furthest, the researchers took 300 of the nation's largest metro areas and evaluated each on affordability, cost of living, local economy and crowdedness, among other metrics.
Whereas last year's list was peppered with warm coastal and Sun Belt cities, this year's is all about the Great Lakes region and the Northeast. These are the markets that topped the rankings:
Lafayette-West Lafayette, Indiana
Bloomington, Illinois
Elkhart-Goshen, Indiana
Lebanon, Pennsylvania
Fort Wayne, Indiana
Topeka, Kansas
Sioux City, Iowa-Nebraska-South Dakota
Omaha-Council Bluffs, Nebraska-Iowa
Springfield, Illinois
Manchester-Nashua, New Hampshire
Janesville-Beloit, Wisconsin
Columbus, Ohio
La Crosse-Onalaska, Wisconsin-Minnesota
Johnson City, Tennessee
Springfield, Ohio
Hickory-Lenoir-Morganton, North Carolina
Burlington, North Carolina
Columbia, Missouri
Waterloo-Cedar Falls, Iowa
Knoxville, Tennessee
The takeaway
The housing market is tough right now. Redfin's report notes that prices won't come down further until inventory picks up. At the same time, many sellers are loath to list because they will have to give up their ultra-low, pandemic-era mortgage rates in exchange for one that's potentially double or even triple the size.
Amid these conditions, persistent inflation and the threat of a recession, the Midwest and Northeast are shining through as the "hottest" regions for home buying. That's due in large part to their affordability: Nineteen of the cities have a median home listing price under $500,000.
Buyers are hoping to make their money go as far as possible, and these emerging housing markets offer an opportunity to do that.
More from Money:
Current Mortgage Rates are Still Rising
Why Seasonality Doesn't Matter in the Housing Market This Spring
Owning a Home Now Costs an Average of $17,500 a Year — Not Counting the Mortgage