Why It's Better to Live Near Trader Joe's Rather Than Whole Foods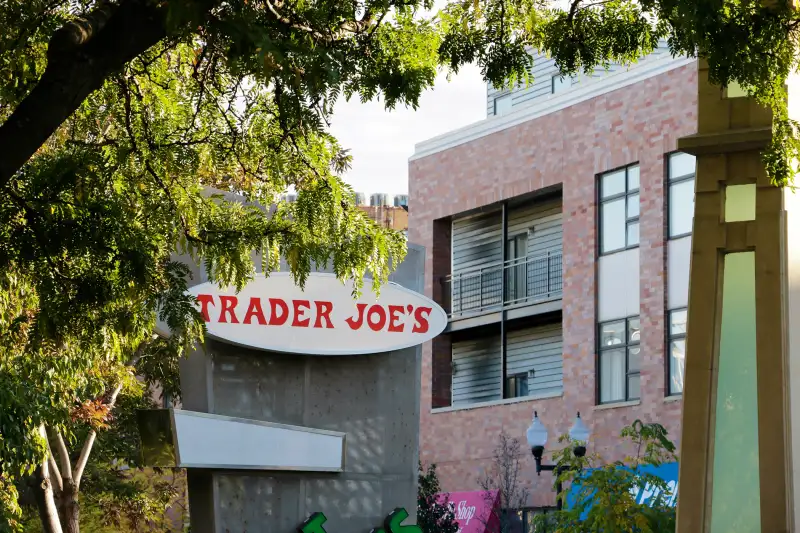 Trader Joe's has been named America's favorite supermarket in consumer surveys, rating particularly high in terms of service, atmosphere, prices, and cleanliness.
A new study from RealtyTrac shows another reason why Americans may like living near a Trader Joe's: It's great for property values, apparently.
Or maybe the folks at Trader Joe's just have a great nose for neighborhoods that are about to boom, bringing in an influx of affluent consumers eager to snap up "two-buck Chuck" merlots and edamame hummus.
After sifting through data related to 1.7 million homes in 188 zip codes, RealtyTrac researchers found that homeowners who live in the same zip code as a Trader Joe's have seen their property values increase 40% since they purchased. The appreciation rate for homes near Whole Foods, on the other hand, was 34%, which is the average value increase for all zip codes.
On average, homes that share a zip code with a Trader Joe's are worth more than those near Whole Foods too—$592,339 versus $561,840, respectively. For that matter, having either or both of these supermarket options nearby is a sign that your town is pretty well off: The study found that the average value of homes across all zip codes was $262,068.
There is a downside to living in a Trader Joe's town, and it's the same downside as living in any area where property values are high. And that downside is that high taxes go hand in hand with pricey homes.
The average annual property tax bill for homeowners living in the same zip code as a Trader Joe's was $8,536, compared to $5,382 for homes near Whole Foods, and an average of $3,239 nationwide.
But, hey, at least the wine is cheap.
Read next: 29 Ways to Save Hundreds on Groceries