3 Trends Shaping the Spring Housing Market for Buyers and Sellers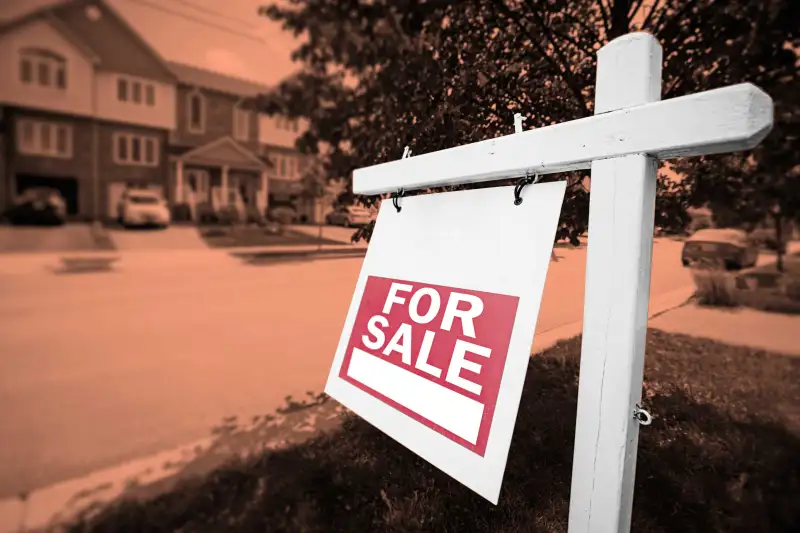 Smaller down payments, shrinking home prices and a rise in all-cash offers are among the latest trends in the housing market — and they show just how different today's real estate scene is compared to the last few years.
During the pandemic's early period, the typical down payment for a home soared as demand spiked and buyers competed fiercely to buy houses. More recently, homebuyers are putting less money down to secure a home purchase thanks to a slowing market and declining home prices, according to online broker Redfin.
What the data says
With fewer buyers in the market, and therefore less competition, buyers "don't need to fork over a huge portion of their savings for a down payment to grab sellers' attention," Redfin's senior economist Sheharyar Bokhari said in a news release.
Here's how much down payments are down, according to Redfin data for January, the most recent month information was available, based on an analysis of 40 of the largest U.S. metros:
The typical down payment on a home was $42,375 in January, the lowest level in almost two years.
The median down payment equaled roughly 10% of the sales price, down from the pandemic peak of 17.5% last May.
Compared to before the pandemic, however, the median down payment was 30% higher.
After seeing unparalleled growth for months, home prices are retreating too. A separate Redfin analysis shows that last month the median home price in America notched the first year-over-year decline since 2012:
The median home price in the U.S. was $386,721, down 1.2% compared to February 2022.
Homes are lingering on the market longer before selling too: The median amount of time on the market before a home sold in February 2023 was 52 days, up from just 25 days one year prior.
Other ways buyers are dealing with a changing market
The biggest reason for the drastic shift in the housing market is the increase in mortgage rates, which are more than 2 percentage points higher than they were a year ago.
More affluent buyers are increasingly turning to cash offers in order to avoid hefty mortgage payments. Meanwhile, buyers who still rely on financing are turning to government-guaranteed loan options, which offer competitive interest rates and lower down payment and credit score requirements.
At the same time, the pullback in buyer demand caused by the lack of affordability means sellers are being more flexible when it comes to negotiating their home's sale. Here's some more research on cash home sales, seller concessions and more, courtesy of Redfin:
Almost a third (32.1%) of U.S. homes were bought with all cash, up from 29.7% last January and the highest percentage of cash sales in nine years.
The number of homes financed through FHA loans increased to 16%, the highest percentage since April 2020 and nearly 3% higher than in January 2022.
The share of VA loans increased from 6.1% last year to 7.5%.
What it all means for the housing market
The fast-shifting market means that the buying and selling strategies that worked during the height of the pandemic may be outdated.
As home prices continue to ease lower, demand for homes slows, and sellers become more flexible, there will be more opportunities for potential buyers who are financially prepared to jump in and find their dream home.

More from Money:
Homes for Sale Are Staying on the Market Longer Now, Giving Buyers More Bargaining Power
The Typical Mortgage Payment Just Hit a Record High of $2,563