Nearly Half of Home Sellers Are Now Giving Concessions to Buyers to Close the Sale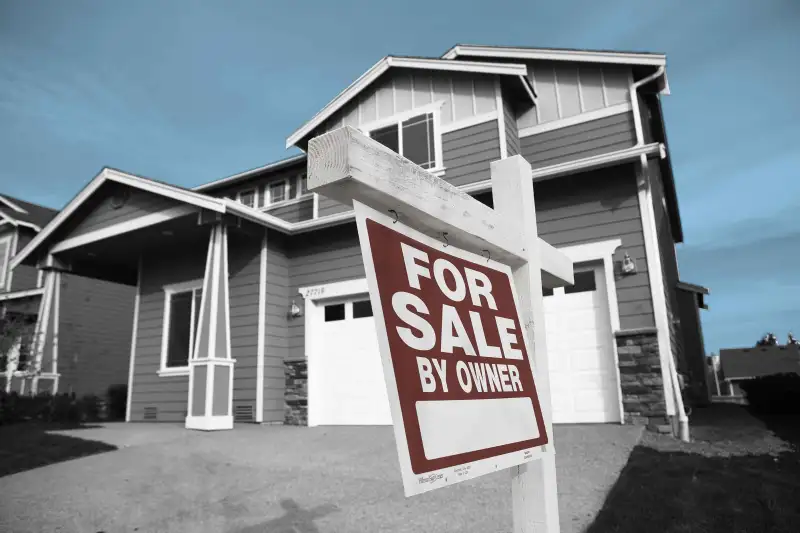 It's a very different housing market than it was two years ago. While it was common during the pandemic for desperate homebuyers to bid well above asking price and bend over backwards to meet demands from sellers to land a house, the tables have now turned.
New data from real estate brokerage Redfin shows that sellers gave buyers concessions in more than 45% of home sales recorded by the company in December, January and February — the highest portion of sales with concessions since June 2020. For the sake of comparison, only 31% of sellers gave concessions to buyers in the December-February period a year ago.
Redfin defines a "concession" as something that reduces the total cost of purchasing a home for a buyer — not including a price cut. Sellers who want to sweeten the deal for buyers can offer concessions like paying a buyer's closing costs or paying for certain repairs.
What the experts are saying
Redfin's experts attribute the uptick in concessions partially to rising mortgage rates and rising home prices, the combination of which has pushed many buyers out of the market until things become more affordable again. The result is that the remaining buyers have more bargaining power.
"Buyers today are way more demanding and selective. They're willing to wait to find the perfect house, which wasn't the case during the pandemic homebuying boom," Florida Redfin agent Elena Fleck said in a news release.
Keep in mind
Redfin's experts found that seller concessions were more common in certain cities — a reminder that the real estate market where you live might not look the same as the market in another city or state. Here are the top five cities where concessions were the most common this winter:
Las Vegas, Nevada: concessions in 77.4% of sales
San Diego, California: concessions in 74.8% of sales
Sacramento, California: concessions in 70.9% of sales
Phoenix, Arizona: concessions in 63.7% of sales
Denver, Colorado: concessions in 60.9% of sales
More from Money:
The Typical Mortgage Payment Just Hit a Record High of $2,563
Homes for Sale Are Staying on the Market Longer Now, Giving Buyers More Bargaining Power
Housing Affordability Is Now at 'the Lowest Level in History'