Triathletes Aren't Happy It'll Now Cost $750 to 'Escape' from Alcatraz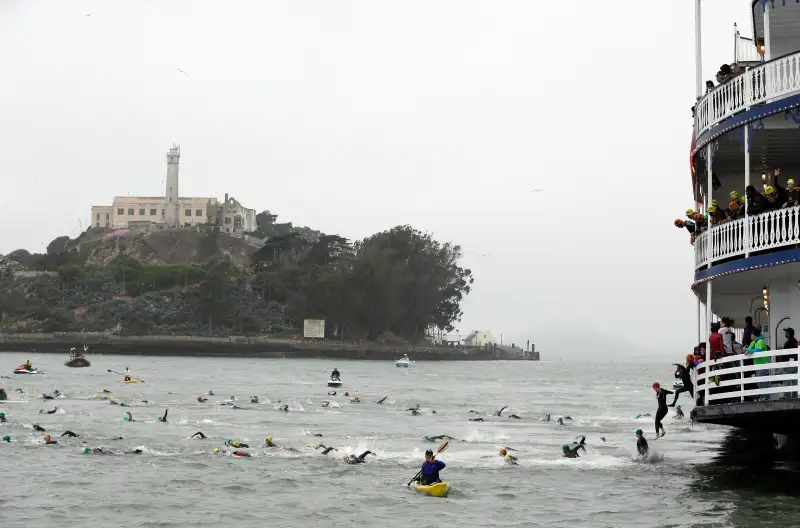 Lottery winners for next year's "Escape from Alcatraz" triathlon in San Francisco are up in arms, Triathlete reports, after race organizers announced that the entry fee has been raised by $300. Whereas the 2015 event cost each triathlete $450, participants in the June 2016 race must pay a whopping $750.
Despite the race's iconicity and the rareness of a lottery selection, a number of selected triathletes have given up their spots in protest. Local triathlon clubs, whose members usually show up in droves to support the race as volunteers, are also expected to make a lesser showing in protest against the fee hikes.
Sam Gager, president of San Francisco's Golden Gate Triathlon Club, told Triathlete, "We'll be voting with our feet and denying them our money and our labor."
Less Clint Eastwood waiting at the finish line, it's hard to imagine how a $300 year-over-year increase could possibly be necessary. But according to race management, the price increase reflects a "growing need to maintain the integrity of competition and safety of all involved" in the Triathlon.
Read Next: Company That Promised a $70,000 Minimum Wage Is Reaping Rewards