'Trophy' Women's T-shirt at Target Called Sexist and Demeaning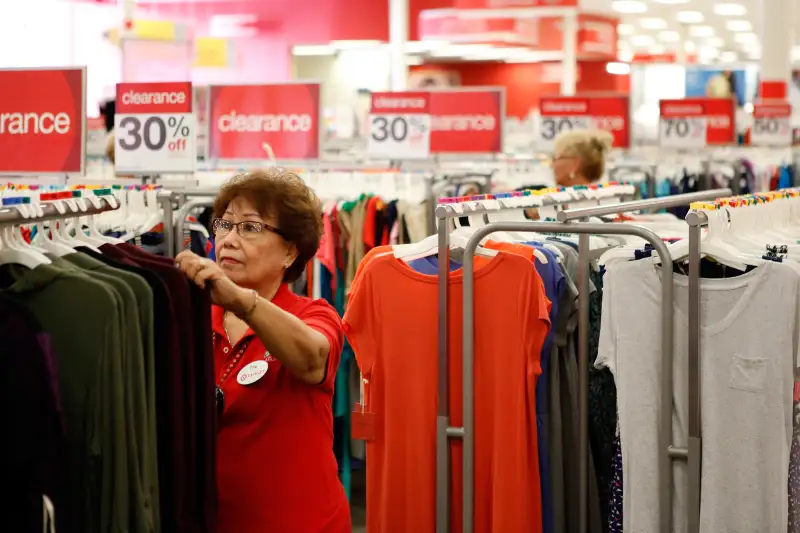 Patrick T. Fallon—Bloomberg/Getty Images
Does a T-shirt featuring the word "TROPHY" that's sold at Target help perpetuate rape culture? Indeed it does, according to a new Change.org petition.
"The truth is that millions of women and young girls are taken as 'trophies' every year in war, sex trafficking, slavery, and rape," states the petition, which was created with the goal of pressuring Target to stop selling the shirt. "The word trophy should not refer to any person, man or woman, because we are not THINGS- we are human beings. Labeling any person as a 'Trophy' is demeaning their humanity and objectifying them as a tangible object that can be bought, used, and disposed of."
As of Tuesday afternoon, the petition had a few hundred online signatures. But after attracting significant attention in the media over the past day, the total was up over 12,000 signatures at last check.
As USA Today observed, people offended by the "Trophy" shirt have been hitting Target on social media for weeks. "The fact @Target has a bridal shirt that says 'Trophy' on it AND in the juniors section sickens me. How can that seem like a good idea?" one woman Tweeted more than a month ago.
Target responded to the controversy with a statement explaining, "It is never our intention to offend anyone." What's more, Target insists that many customers love the "Trophy" shirts. The joke seems to be a play "trophy wife," a term coined way back in 1989 in a Fortune article about CEOs and their younger second wives. "These shirts are intended as a fun wink and we have received an overwhelmingly positive response from our guests."
Obviously, not everyone agrees that the shirt's message is lighthearted and cute. It's a fun wink "kind of like how catcalls are just friendly observations," says a writer at Jezebel.
Read next: 5 Ways That Amazon Is Still Far Superior to New Upstart Jet.com