Trump Has Earned Nearly $2 Billion in Free Media Coverage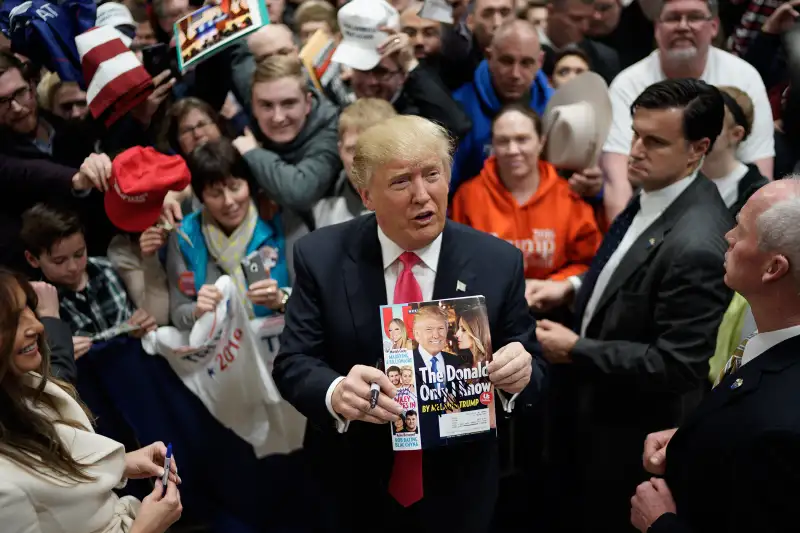 Charles Ommanney—The Washington Post/Getty Images
Billionaire and reluctant hair model Donald Trump makes a big deal out of the fact that he is very rich and has funded his campaign for president largely all by himself. But, though he is certainly rich, he's been able to do so largely because of a massive gift from the news media worth nearly $2 billion.
That's according to an analysis of media coverage, reach and advertising rates conducted by the research firm mediaQuant, which tracks media coverage of candidates and assigns a dollar value to it relative to rates for comparable advertising. MediaQuant's calculation takes into account print, broadcast and other traditional media as well as online sources like Facebook, Twitter and Reddit, reports The New York Times.
Trump's $2 billion in so-called "earned media"—as compared to paid-for media (i.e. advertising)—dwarfs the $746 million in earned media given to Hillary Clinton, the next highest earner. Just last month, Trump got $400 million in earned media, roughly what John McCain spent on his entire campaign in 2008—a testament both to how expensive American elections have become and to The Donald's extraordinary ability to draw attention, for good or ill.