Trump's 'Salute to America' 4th of July Celebration Will Cost Millions. Here's What's Happening — and How to Watch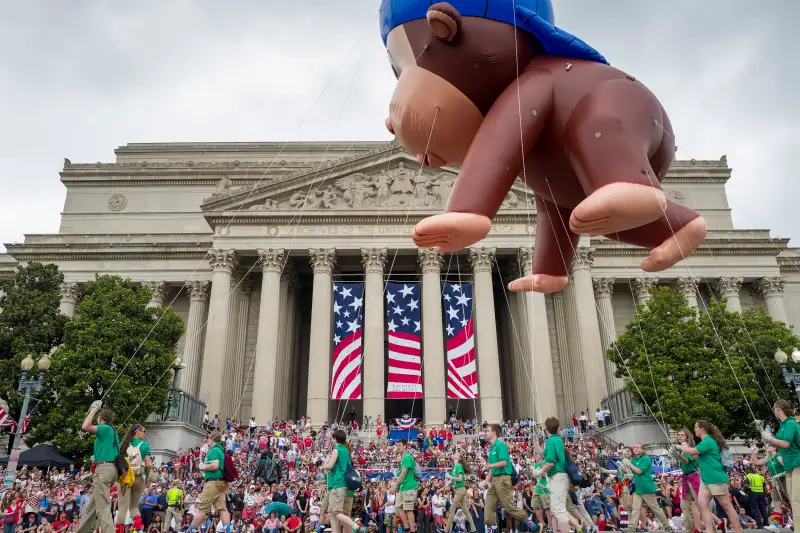 The Washington Post—The Washington Post/Getty Images
Forget a backyard barbecue with cornhole and sparklers. This year, President Donald Trump is throwing an elaborate July Fourth party in the nation's capital, complete with armored tanks, a speech at the Lincoln Memorial — and one seriously hefty price tag.
The Washington Post reported Wednesday that the U.S. National Parks Service had to pony up nearly $2.5 million for the event, called "Salute to America." Two fireworks companies told WTOP they donated $750,000 worth of pyrotechnics for what Trump is hyping as "the biggest fireworks show Washington, D.C. has ever seen." Meanwhile, Democrats are pushing back, with Rep. Steny Hoyer writing in a news release that "forcing taxpayers to foot the bill for what amounts to a political rally is irresponsible and a misuse of funds."
The total cost of Trump's Salute to America is unclear, even though he tweeted that it'll be "very little compared to what it is worth."
What is certain is that the July Fourth shindig will be a spectacle — and you can watch it all go down for free.
The day kicks off with the National Independence Day Parade, which begins at 11:45 a.m. and lasts until 2 p.m. EDT. Check out a live stream of the parade on Facebook or catch a recorded version when it goes up on YouTube at 5 p.m.
The Salute to America's start time is 6:30 p.m. It will include tributes to each branch of the military, flyovers by the Blue Angels and demonstrations, according to a news release from the Department of the Interior. C-SPAN will live stream Trump's Salute to America on its website. You can also watch it for free on CBS News or YouTube.
(Fox News, ABC News and NBC News plan to stream parts of the show, as well, according to Variety. Watching via those networks may require cable log-ins.)
Beginning at 8 p.m., A Capitol Fourth, an annual free concert on the West Lawn of the Capitol, will also air on PBS for free.
The celebrations will finish with a dramatic, 35-minute fireworks show starting at 9:07 p.m.