New TurboTax Deal Has a Big Catch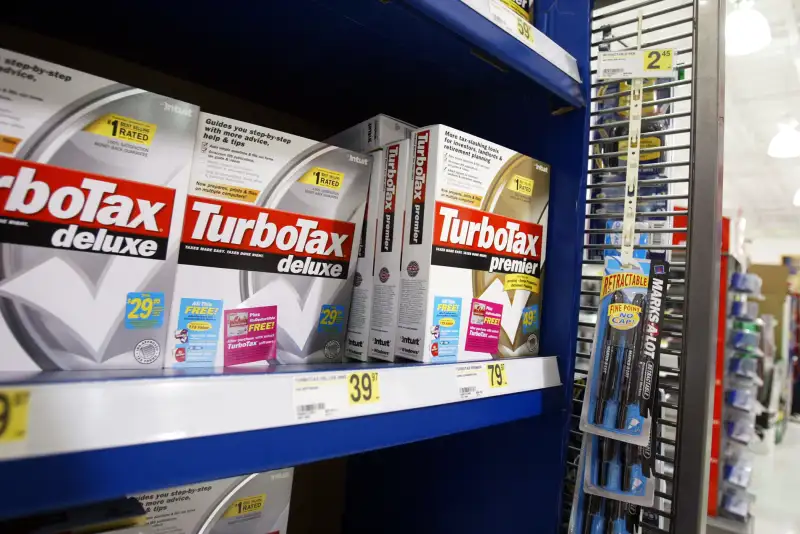 Got student loans? Your tax software has an offer for you.
The country's largest tax prep software has partnered with a student loan refinance company to deliver loan offers right as you're filling out your tax paperwork.
TurboTax and Earnest announced the deal in December, and an estimated 5 million Turbo Tax users who have student debt started seeing the results in January, at the start of tax-filing season.
TurboTax says it wants to help its customers find areas to save money, and student debt is just the first major area outside of taxes that the company is diving into. TurboTax users have an aggregate $135 billion in student loan debt, the company says, along with $2.1 trillion in mortgage debt, and $167 billion in auto loans; they make $16.5 billion in charitable donations each year.
Partnering with Earnest is also a revenue opportunity for TurboTax and its parent company, Intuit, although the company declined to give specific details about the business side of the deal.
The companies did say, however, that their goal is to eventually make the process so seamless that tax filers can get a personalized refinance rate from Earnest with a single click.
There's nothing wrong with introducing more student debtors to the idea of refinancing. And TurboTax is adamant that the company's goal is to help customers save money on their student loans—not to push a single product or company.
But as anyone who's ever spent too much on an impulse purchase thanks to one-click ordering can attest, making money decisions faster and easier doesn't always benefit the customer.
How It Will Work
TurboTax knows how much filers are paying on their student loans each year because they input that information to take the student loan interest tax deduction. This year, in the software's deductions and credits section, filers who claim the deduction will see a note asking if they're interested in a related offer.
Answer yes and, once your tax return is complete, you'll be asked for consent to share your financial data with Earnest.
You'll then get an on-screen refinancing estimate that includes an annual percentage rate, new monthly payment, new payoff date—and how much money you could save. (If you decide to pursue refinancing, you'll still need to fill out an application on Earnest's website and the company will then do a complete credit check.)
This isn't TurboTax's first foray into student loans. The tax software maker made a deal with the federal government in 2014 to share information about income-driven repayment plans, which can allow borrowers to reduce their monthly bill to a more affordable amount based on how much they earn.
That won't change: Users will still get information about the federal loan repayment options, including income-driven repayment and public service loan forgiveness. But now they'll also see information about private refinancing through Earnest, says Varun Krishna, vice president of product management at TurboTax.
And Krishna says the software will clearly state that by refinancing with a private company such as Earnest, borrowers lose access to certain federal benefits. (More on that in a minute). In the future, TurboTax hopes to target information more to individuals' personal situations, so you'd only see programs for which you are eligible and qualify.
"Because of the tax data, we can tell so much about your financial picture," Krishna says.
What to Watch For
In some cases—particularly if you've got expensive private loans or if you're a graduate school borrower with an above-average debt load and higher interest rates—refinancing can help you shave thousands off the total you'll pay back on your student loan, either by giving you a lower interest rate, a shorter repayment term, or both.
But there are some big caveats.
To get a decent refinance rate, you'll need a very high credit score, a comfortable salary, and a stable job—and in some cases, you'll need all three plus a strong co-signer. In other words, if you're a typical borrower who graduated in recent years with roughly $30,000 or so in debt, refinancing likely isn't going to be much help to you.
If you have federal loans, there is no way to refinance your loans through the U.S. government, so if you want to to get new terms, you have to turn to private companies. By doing so, however, you'll be giving up some unique federal loan benefits—including access to public service loan forgiveness for public sector employees, and to income-driven plans, which can significantly reduce your monthly bill in the event of a job loss or unexpected professional change.
"People really need to go in with open eyes before they sign on the dotted line," says Rohit Chopra, a senior fellow at the Consumer Federation of America who specializes in student debt.
Even if you decide that refinancing makes sense for you, don't assume Earnest will have the best offer. The refinancing company does use unique technology that lets borrowers set the length of their term, based on how much they want to pay each month. That's a lot more flexibility than other refinance companies, which offer preset terms (usually for five, seven, 10, or 15 years)—and since shorter terms are associated with lower interest rates, Earnest can in theory let users cut the amount they pay in interest.
That said, each lender has a different underwriting model, so it's in your best interest to shop around and ensure you're getting the best offer, says William Brink, an assistant professor of accountancy at Miami University. Websites like Credible.com allow you to see rates from several refinance companies at once. "I wouldn't want you to not weigh all the options just because [refinancing is] introduced to you by TurboTax," Brink says.