What's the Best TV Screen Size for Your Bedroom?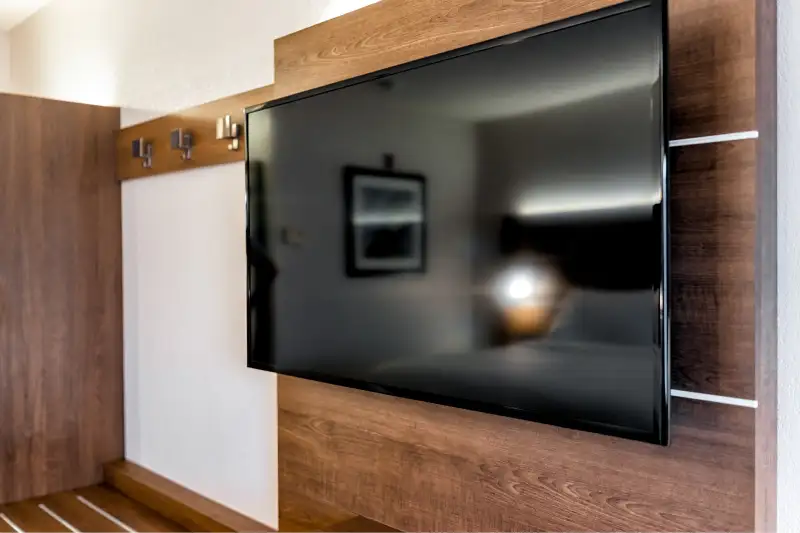 Have you ever thought about getting a new TV for your bedroom but didn't know which screen size to go for? Many people underestimate how important screen size is when it comes to finding the perfect TV for their bedroom. If the TV is too small or too large, it can make viewing uncomfortable, not to mention ruin the aesthetics of the room.
In this post, we'll discuss how to determine the ideal TV screen size for your bedroom, and what features to look for when choosing a TV. With our help, you'll have no trouble finding the perfect TV to fit your bedroom and your viewing habits. So, let's get started!
Factors to consider when choosing a TV screen size
When trying to decide what size TV screen to buy for your bedroom, there are several factors that should be taken into consideration.
Available space
First and foremost, you need to know whether or not you have enough space in your room for the size of TV you have in mind. When choosing a TV size for your bedroom, measure the space you have available. Make sure to take into account any furniture that may be in the way or any electronics that are in the room.
View distance
Additionally, you should consider how far away from the TV you will be sitting when watching it, as smaller TVs will look better close up while larger screens are better for bigger distances. For example, if you plan to watch from 10 feet away, a 32-inch screen would likely be too small, but a 50-inch TV may work well.
Preferred type of TV
You should consider what type of TV you want — whether it's an LCD, OLED or smart TV — as some may have specific space requirements. Each one may also offer unique resolution settings, apps and other features to serve different purposes.
Intended use
Finally, you should think about what you want to use your TV for. For example, if you plan on using it for gaming, then a larger screen might benefit your experience more than a small one would. Additionally, if you like watching TV shows and movies with a partner or during a sleepover with friends, having a larger screen could help create a cozy movie night atmosphere.
Conclusion
There's no one-size-fits-all formula for determining the best TV screen size for your bedroom. Depending on your personal preferences and space requirements, the ideal size could be anything from a 20-inch screen to an 80-inch one. While there may be no one-size-fits-all formula, by considering the factors mentioned in this article, you can make an informed decision to find the ideal TV to suit your bedroom. With some planning, you'll be well on your way to selecting the right option for your space!