The Typical Mortgage Payment Just Hit a Record High of $2,563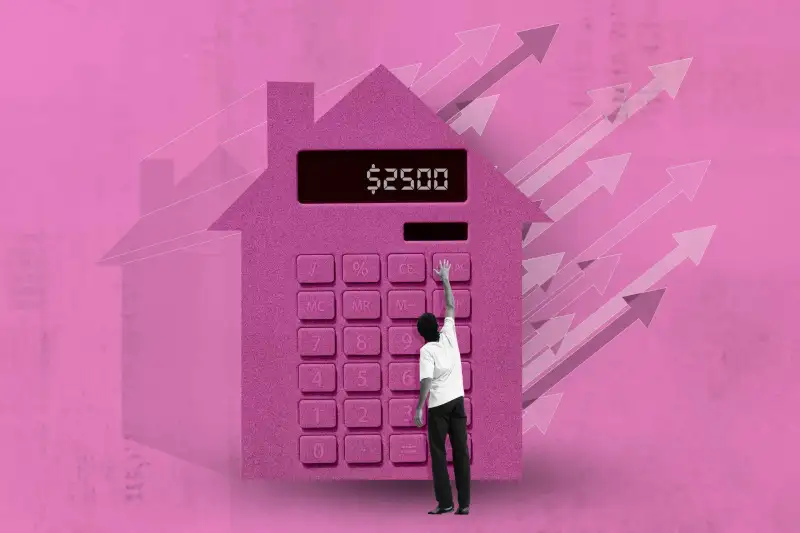 If it feels like buying a home is more expensive than it's ever been, you're right: The typical monthly mortgage payment just hit a new record high.
What the data shows
The mortgage payment for a typical homebuyer climbed to an all-time high of $2,563 this week, according to new data from the real estate brokerage Redfin. That's a bump of nearly 30% over the same week last year, when the typical monthly payment was $1,988.
Home prices, meanwhile, actually dropped by about 1% over this time period, with the median sale figure falling to $352,750.
The culprit is mortgage rates, which have risen 2.88 percentage points over the last year and approached 7% this week. Redfin's experts say those sky-high borrowing costs are keeping would-be buyers and sellers out of the housing market.
With that in mind, it's no wonder that both buyers and sellers are feeling so pessimistic about the market.
What's next
It's hard to know exactly where mortgage rates are heading, though some experts expect them to keep climbing as the Federal Reserve raises interest rates even higher. But a swing in either direction would have a big impact on the housing market.
"Mortgage rates will likely play a strong role in determining whether the market slows further or picks up speed," Realtor.com chief economist Danielle Hale said in a blog post this week. She noted that when it comes to time spent on the market, homes are hovering halfway between the red-hot frenzy of the pandemic and what was typical before the crisis.
"Rates starting to decline would likely bring some buyers and sellers back," Redfin deputy chief economist Taylor Marr said in a release, "and rates rising would push more away."
More from Money:
Housing Affordability Is Now at 'the Lowest Level in History'
Where the Other Half Lives: These 20 Cities Have the Most Mega-Wealthy Homeowners