Uber Driver Was an Employee, According to California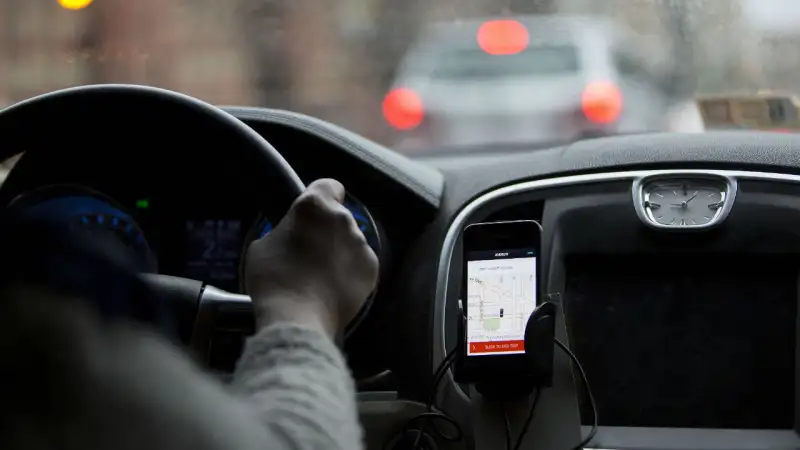 A former Uber driver in a labor dispute with the company was not an independent contractor, the California Labor Commissioner has ruled. That means the fast-growing ridesharing service could be on the hook for minimum wage payments, unemployment insurance, and other job-related expenses.
The California Labor Commissioner's ruling stated, in its analysis,
Defendants [Uber] hold themselves out as nothing more than a neutral technological platform, designed simply to enable drivers and passengers to transact the business of transportation. The reality, however, is that Defendants are involved in every aspect of the operation....
Defendants control the tools the drivers use....
The passengers pay Defendants a set price for the trip, and Defendants, in turn, pay their drivers a non-negotiable service fee....Defendants alone have the discretion to negotiate [a cancellation fee] with the passenger. Defendants discourage drivers from accepting tips because it would be counterproductive to Defendants' advertising and marketing strategy.
...Aside from her car, Plaintiff [Barbara Ann Berwick, the driver in the case] had no investment in the business....But for Defendants' intellectual property, Plaintiff would not have been able to perform the work.
In light of the above, Plaintiff was Defendants' employee....
Correction: A previous version of this post, including a video, stated that the California ruling applied to "Uber drivers." In fact, it applied to a single driver, Barbara Ann Berwick.