Why Your Uber Driver Now Expects a Tip on Top of the Fare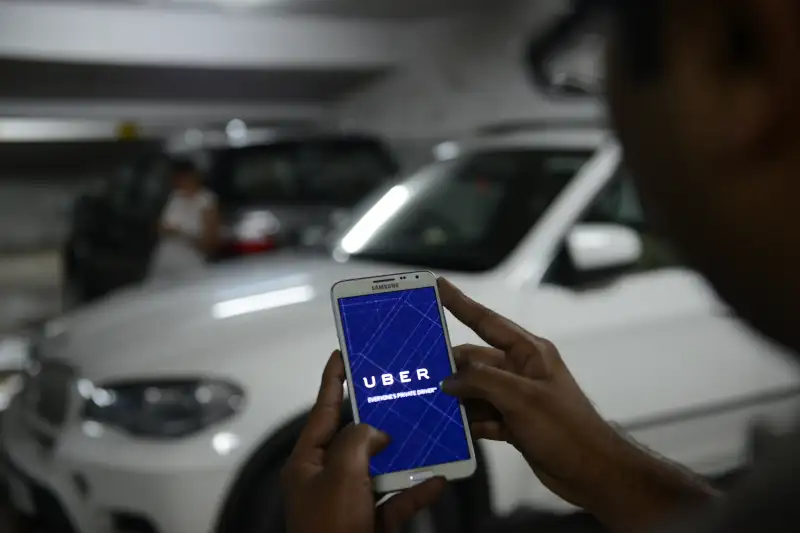 Mishra, Hemant—Mint/Getty Images
The concept of tipping has been in flux recently. Some restaurants have killed off tipping to simplify the customer experience and give their employees a living wage. At the same time there's been "tip creep" in the countless coffeeshops that use the Square payment platform, which pressures customers into tipping by having them actively select "no tip" on a screen everyone behind them can see.
One category that has seen tipping recede is transportation. Although Lyft's platform has tipping as an option, the rise of Uber has left consumers with a simplified this-is-the-price payment model. The company's help page states explicitly that "there's no need to tip."
The tip-free party for Uber riders looks to be over, however. Last week the company agreed to pay a $100 million settlement to drivers to stop them from becoming employees who are entitled to benefits like health insurance. While the main news was the fact that Uber drivers will be independent contractors in infinitum, there was just as much news in the driver agreement's details—which as the Wall Street Journal noted indicates that tipping on Uber rides could be the new norm.
Read Next: 15 Things You Didn't Know About Tipping
The agreement now allows drivers to post signs in the car letting customers know that tipping is not included. This notice implies that riders could--and probably should--add a tip for drivers, who have been experiencing fare cuts around the country during Uber promotional periods. Since Uber riders are rated by drivers, the drivers have a bit of leverage besides guilt. Leaving a bad tip or no tip at all could lead to a bad customer review--and down the road drivers could be inclined to pass on picking up riders who are known as bad tippers. Essentially, the change levels out a playing field that has been stacked against drivers considerably.
The gratuities, however, will not come from within the app like with Lyft. Uber drivers will have to rely on cash for tips, and cash is not necessarily something your typical modern Uber passenger carries at all times. In fact, to many consumers, cash tipping is an annoying aspect of the process that the app-for-that industry was supposed to fix, and until Uber adds a tipping screen to its app, it appears Lyft enjoys an advantage.
In addition to tipping, the new driver agreement adds protections for the drivers against getting booted off the service for a 4-star rating—a bad rating, with Uber's warped five-star rating system—and allows drivers to decline fares with less impunity compared to the past.
Read Next: 21 Trendy Restaurants That Happily Got Rid of Tipping
To some people, like Eric Spiegelman, president of the Los Angeles Taxicab Commission, this turn of events could be very bad for providing equal service to all since there would be less incentive for getting cars to pick people up in lower-income neighborhoods. The policy change basically allows drivers to avoid people they don't want to pick up—which could easily mean more discrimination.