For $5, You Can Now Bring Your Dog in an Uber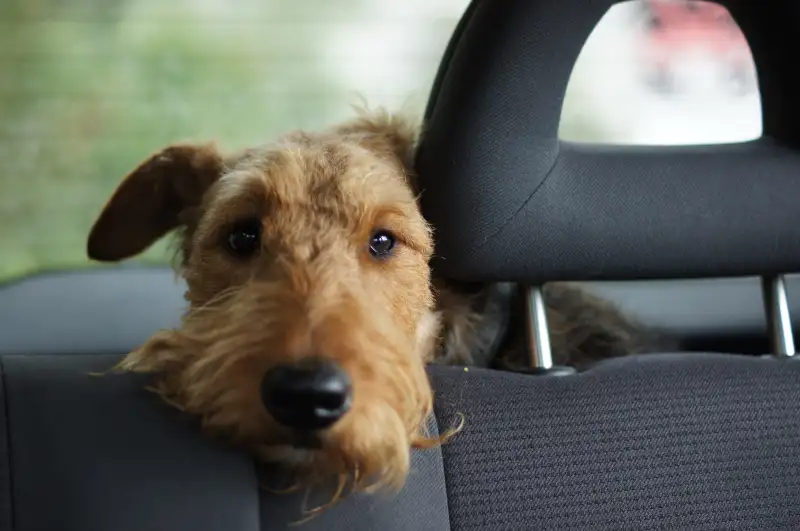 snapshots are the best—Getty Images
The days of squeezing your dog into a bag for the train or wrestling with your cat's carrier on the bus could be over. Now, you can simply call an Uber the next time you're traveling with a furry friend.
A program called Uber Pet is launching Wednesday in select cities, and it's sure to be a game-changer for animal owners. Whereas most riders with pets previously had to request a ride and hope for the best, Uber Pet will be a separate — and official — option in the app, according to The Verge. Customers can reportedly bring their critters along for a $3 to $5 fee.
"We built this feature to give riders peace of mind so they know they'll be able to arrive at their destination with their pet without any interruptions or surprises," Uber says. "From the time you select Uber Pet to your trip's arrival and ending with your dropoff — you and your animal companion(s) can take Uber, together, with ease."
Drivers can opt out of Uber Pet, though it's probably in their interest to welcome passengers with paws. Not only do 38% of U.S. households own a dog, but also participating drivers can expect to get "a significant portion" of the surcharge on top of what they'd normally earn for the trip. (Plus, there's the potential to go viral with photos like these.)
Uber Pet isn't just for dogs and cats. As long as they're in the appropriate containers, turtles, fish, birds, hamsters and other domestic pets are all fair game, according to People.
Service animals have always been allowed in Ubers for free, and that will continue. Lyft and Juno have similar policies, but their drivers can still choose to accept or reject riders attempting to bring a non-service animal on a trip.
RideGuru recommends customers with canines (or other animals) make sure their pets are clean and calm, bring a towel to protect the car's seats and tip handsomely.
Uber Pet is just an experiment, so its scope is limited. It's only available in Austin, Denver, Nashville, Minneapolis-St. Paul, Philadelphia, Phoenix and Tampa Bay for now. But Uber Pet likely has the potential to go nationwide: Countries like Brazil and Mexico already offer the service.