Uber Is Bringing Self-Driving Cars to San Francisco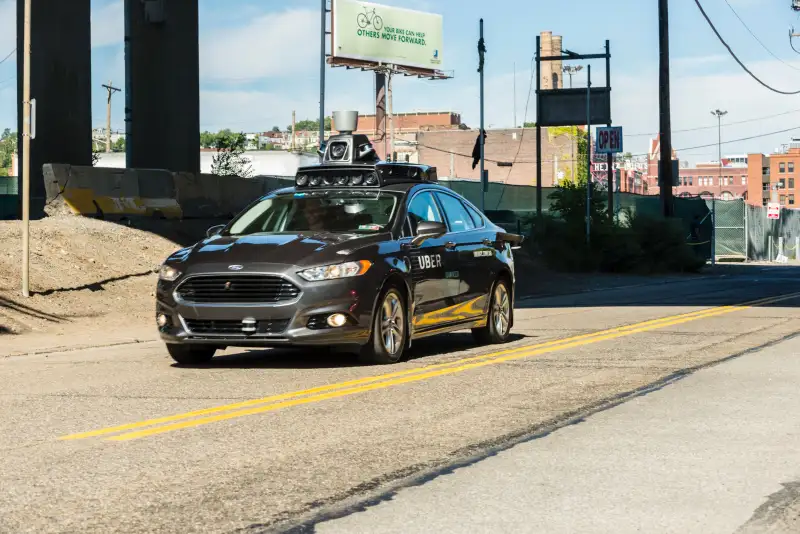 Uber's self-driving cars have already taken to the streets of Pittsburgh this year. Now the ride-hailing company is bringing them to another major metropolitan area: San Francisco.
Uber's self-driving cars will be tested on the hills of San Francisco on Wednesday, the company announced. If you're requesting an UberX in the Golden Gate City, you'll have a chance of hailing an autonomous vehicle, though there's no way to specifically request one. A trained driver and engineer will sit in the front seat and be ready to take over in case of emergency.
The fleet of self-driving cars—which Uber partnered with Volvo to make—will consist of about a dozen vehicles. The cars look like a regular Volvo XC90 SUV from the exterior, with the addition of cameras and laser units placed atop the cars. New features in the vehicles being tested in San Francisco include the ability to drive on hills, change lanes and share the road with bicycles. The cars will also be better equipped to handle heavier traffic in San Francisco, Uber said.
Self-driving cars had been spotted in San Francisco in September by keen observers who quickly took to social media to speculate that the program would be expanded.