Here's What United Airlines Is Doing to Avoid Another Overbooking Fiasco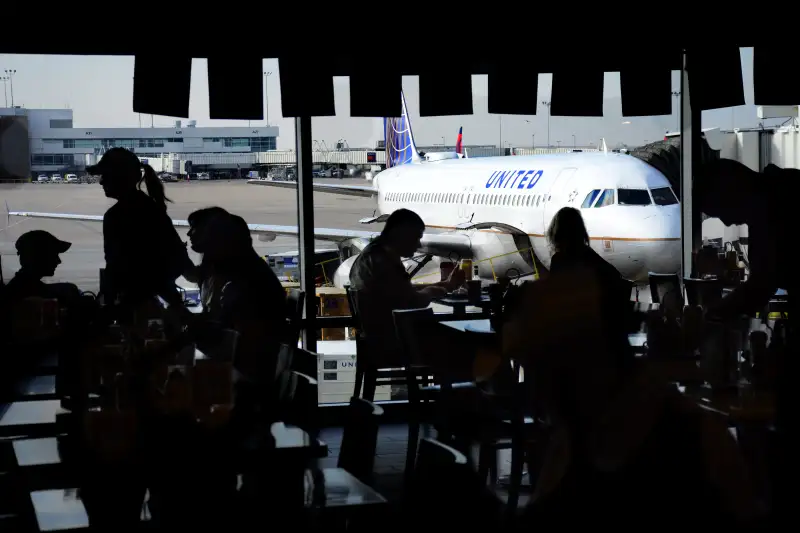 Robert Alexander—Getty Images
United Airlines is really sorry. "We can never apologize enough for what occurred and for our initial response that followed," a company statement released on Thursday explains.
You probably already know the infamous event being referred to—the April 9 United Express Flight 3411 from Chicago to Louisville, in which a passenger, Dr. David Dao, was violently removed from the plane after he refused to get off to make way for a United employee who needed the seat. The whole thing was caught on video that quickly went viral, and United was pummeled for days on social media, late-night TV, and the stock market.
On Thursday, roughly a week and a half after the episode, United released a review of what happened, plus an "Action Report" with steps it is taking to avoid more fiascos in the future. "Our goal is to reduce incidents of involuntary denial of boarding to as close to zero as possible and become a more customer-focused airline," the airline stated.
To do so, United is promising more training for its employees, better organization to help it avoid overbooking situations, and a broad push to severely limit the involvement of law enforcement and call on them to remove passengers only as a last resort. Here are a few of the specific takeaways that will impact United customers:
Increase compensation for bumped travelers. Following the lead set by Delta last week, United says it will significantly increase the compensation it can give to passengers who voluntarily give up their seats on overbooked flights. Travelers who agree to be bumped and take a later flight will soon be able to receive up to $10,000—which generally comes in the form of airfare vouchers, not cash. (As for involuntarily bumped passengers, their compensation is still determined by federal regulations, which mandate payments up to $1,350 depending on how long the traveler is delayed.)
No more bumping passengers after they've boarded. Travelers can still be bumped involuntarily from flights, but United now promises that once you're on the plane, no one will kick you off. The only exception is "unless safety or security is at risk," in which case United still reserves the right to call on law enforcement to help remove passengers.
Less overbooking in general. It will still be fairly common for there to be overbookings on popular routes with multiple daily departures—because the worst that typically happens is that a bumped passenger has to take a flight a few hours later in the day. However, to avoid the ugliest situations, United says it is focused on reducing overbookings on "flights that historically have experienced lower volunteer rates, particularly flights on smaller aircraft and the last flights of the day."
New automated system for seeking volunteers. Traditionally, when a flight is overbooked a gate agent announces the situation to travelers and asks for volunteers in a confusing live auction, with compensation levels rising until enough passengers agree to be bumped. United plans on rolling out a new automated check-in system later this year that "will gauge a customer's interest in giving up his or her seat on overbooked flights in exchange for compensation." This way, if the flight is overbooked, it should be easier to find passengers who are happily willing to give up their seats—and it should be less likely that the airline will need to involuntarily deny boarding to anyone.