Stamp Prices Are Going Up This Summer — Again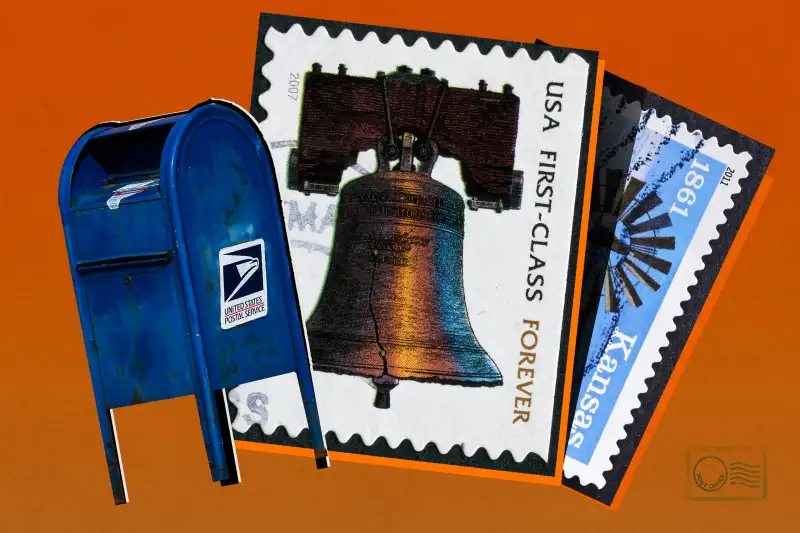 Eddie Lee / Money; Getty Images
Stamp prices are set to go up again this summer. It would be the second price hike in 2023 and the fourth cost increase for stamps in a two-year span.
Citing inflation and ongoing corrections to a "previously defective pricing model," the U.S. Postal Service (USPS) announced it intends to raise the cost of a standard Forever stamp from 63 cents to 66 cents.
The USPS already increased prices once this year, raising the cost of a stamp from 60 cents to 63 stamps in January. As recently as 2019, a stamp cost just 50 cents.
The USPS typically operates at a loss, and raising prices is one of the ways officials want to address the problem. While Postmaster General Louis DeJoy noted in a February meeting that the agency is making progress with work-hour reductions and transportation savings, he said "inflation reigns dominant in our cost structure and eliminates the gains we are making."
The 3-cent increase would represent a 5.4% jump in the price of Forever stamps, which cover postage for standard 1-ounce letters. That's a higher percentage than the 5% reading for overall inflation in the economy in the past year from Wednesday's consumer price index (CPI) report. (Not to mention that this is the USPS's second price increase for 2023; the overall rise in prices of 60 cents to 66 cents this year represents a 10% increase.)
Assuming regulators approve the agency's latest proposals, the new USPS pricing will take effect on July 9.
What it means for you
Prices for a range of mailing services will likely rise this summer as the USPS looks to increase its revenue.
Some examples: Mailing a postcard domestically will cost 51 cents, up from the current rate of 48 cents, while sending an international letter will cost $1.50, an increase from today's price of $1.45.
While a 3-cent price increase may sound small, it all adds up over time. The new price of a Forever stamp would reflect an exact doubling of the price since 2000, when stamps cost 33 cents.
In other words, stamp prices have gone up 100% since 2000, while the general inflation has been about 75% since then, according to CPI data.
In its announcement of the changes, the USPS maintains that its prices will still be "among the most affordable in the world."
Details on other postage price increases are available here.
More from Money:
Best High-Yield Savings Accounts of 2023
Amazon Has a New Fee on Returns — but There Are Ways to Avoid It
Should You Invest in CDs Now? Time May Be Running Out to Lock in a High APY