Is Vegetarianism Actually Bad for the Environment?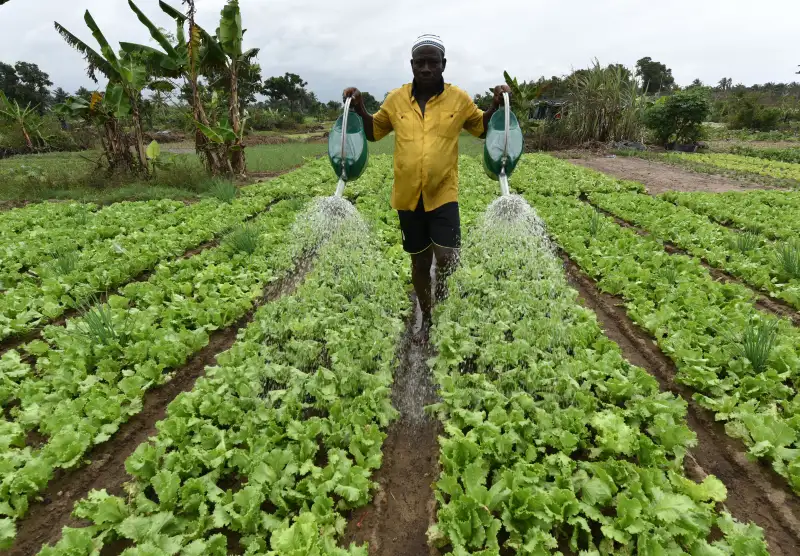 Kambou, Sia—AFP/Getty Images
One of the reasons people choose to eat vegetarian (or "be" a vegetarian—there's often identity involved) is because it's better for the environment. Meat production, especially for beef, is harmful to the environment, releasing "prodigious amounts of heat-trapping greenhouse gases," according to Scientific American, which is never quick to hyperbolize.
This week, headlines across the web purported to debunk this conventional wisdom. But as you may have suspected, they're only telling a half truth, if that.
Carnegie-Mellon University researchers recently published a paper looking into the environmental effect of the veggie and seafood heavy diet recommended by the USDA. The USDA-recommended diet would actually raise gases 38% compared to the standard American meat-heavy diet, according to the study.
However, the standard diet is not vegetarian, as the Huffington Post notes. The USDA's recommended diet's high seafood portion is very environmentally troublesome in terms of greenhouse gas emissions, despite it being healthy and delicious.
"We were very surprised by our results," Paul Fischbeck, a professor of engineering and public policy at Carnegie Mellon University, and one of the study's authors, said, according to the Washington Post. "It's not what we set out to do - in fact, we expected the exact opposite."
One of the most surprising findings, pointed out in another Scientific American story, is that lettuce actually "produces three times more greenhouse gas emissions than bacon."
Yet such findings oversimplify matters. Sure, the study shows that lettuce might be worse for the environment on a calorie-for-calorie basis compared to bacon, but that's not a very good measure. Three slices of bacon are equivalent to almost three heads of lettuce, according to the USDA's nutrition facts. This is unrealistic amount of lettuce to eat in a setting.
The bottom line of the study is clearly written in the researcher Paul Fischbeck's own words: "You can't lump all vegetables together and say they're good. You can't lump all meat together and say it's bad."