Whoops! Verizon Says Sorry for Customer's $2 Million Cellphone Bill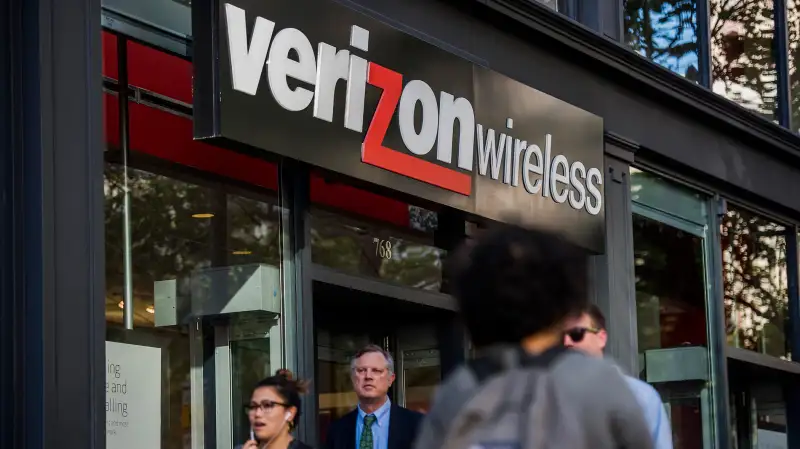 David Paul Morris—Bloomberg via Getty Images
Many cellphone customers have received bills that were higher than they'd anticipated, thanks to surprise taxes, fees, overages, and whatnot. But it's safe to say that no one's bill has been quite as unexpectedly high as that of Ken Slusher, a Verizon Wireless customer from Oregon recently confronted with the news that he owed a balance of over $2 million.
As Slusher related this week to local TV station KPTV, he and his girlfriend purchased two phones last November, and they used Verizon service only for a month. The billing has been screwy from the beginning. They'd expected the initial bill to be around $120, but it wound up asking for $698, and showed an additional balance of $451.
They cancelled the service and returned the phones, but recently Slusher started receiving notices from collection agencies demanding $2,000 and up. Slusher says he's talked to Verizon about the problem for months, and while the company admitted there had been some mistake, the issue was never resolved. He's been especially worried about the collection agencies because their claims could ruin the mortgage he is trying to get on a new home.
Then, earlier this week, Slusher called Verizon's automated service line to check his balance, and this is what he heard: "Your total amount due is $2,156,593.64."
What happened? It's not entirely clear. Verizon released a statement on Wednesday, acknowledging the obvious—that a mistake was made. A REALLY BIG mistake. "We have apologized to an Oregon customer for a programming error in an automated voice response system that caused him to receive an incorrect message that he owed $2 million on his bill," the company said. "We are correcting the error now and have resolved the issue to the customer's satisfaction."
Let's hope Verizon is willing to cover the health care costs of the next customer who gets a million-dollar bill—and promptly has a heart attack.