Verizon's Unlimited Data Plans Will Now Cost an Extra $20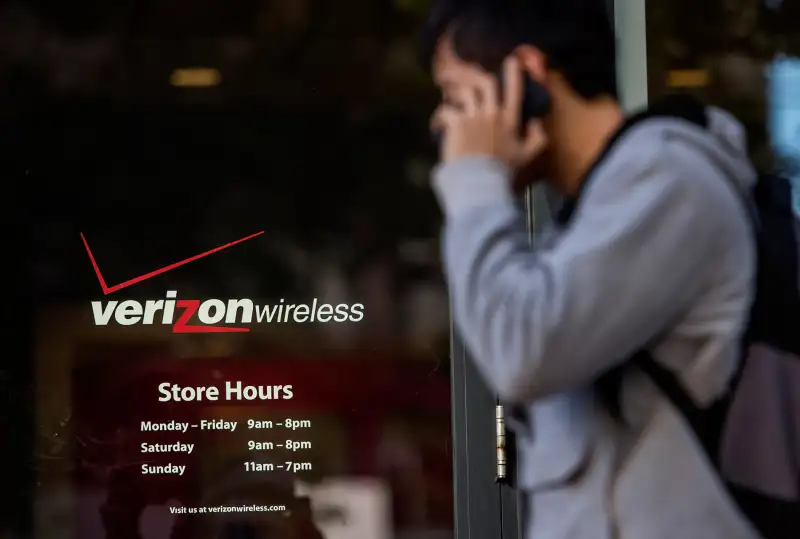 David Paul Morris—Bloomberg via Getty Images
Customers still eligible for Verizon's unlimited data plan will now have to pay $59.99 a month per line, according to The Verge.
Only a fraction of a percentage of the telecom giant's customer base is grandfathered in for unlimited data, but for those who remain, the new $20 price increase is significant. Once you factor in additional charges for texting and phone calls, the monthly bill for one line can cost more than $120.
The price hike begins in November and affects people whose two-year contracts have run out—so now might be a good time to decide just how much you care about, say, streaming or sending video when you're far from a WiFi hotspot.
Because of the rise in video and audio streaming (among other data-intensive activities), Verizon and rival AT&T have been trying to phase out their unlimited data plans for a while, and both companies have acknowledged slowing down data for heavy users.
It's true that mobile plan underdogs Sprint and T-Mobile currently offer unlimited plans for anyone: Sprint's plan now costs $70 per month, and T-Mobile's is $80. But studies of network performance have shown that customers using the smaller networks are less satisfied and experience slower speeds.
One piece of good news? Government and corporate Verizon accounts are exempt from the price hike.
Read Next: Here's How to Figure Out How Much Cellphone Data You Need