The Number One Reason Not to Sleep In on Monday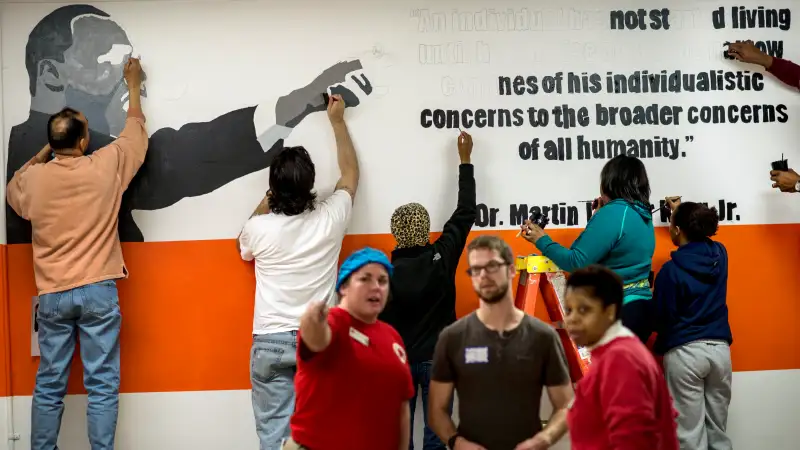 Melina Mara—The Washington Post/Getty Images
All government agencies and many private businesses will be closed this Monday to honor the legacy of Dr. Martin Luther King, Jr., but don't let the appeal of a three-day weekend overshadow the purpose of the day.
Established as a federal holiday in 1983, MLK Day was designated a National Day of Service by Congress in 1994. Across the country, volunteer groups turn Monday into "a day on, not a day off" by building community gardens, distributing food, sprucing up schools, and helping the homeless.
If you're interested in volunteering but don't know where to begin, websites like volunteermatch.org, idealist.org, and allforgood.org can connect you with opportunities in your area. And if you are in or near one of these eight major U.S. cities, check out this list of resources and nonprofits hosting MLK Day events.
Atlanta
Chicago
Houston
Los Angeles
New York City
Phoenix
Philadelphia
Washington, D.C.
Beyond volunteering, you can also attend or host an America's Sunday Supper. In the spirit King's desire to encourage deep personal relationships between people of diverse backgrounds, Sunday Suppers have become an important part of Martin Luther King, Jr. Day. If you're interested in hosting a dinner, which can range in size from large events at community centers to intimate gatherings at local restaurants, the Points of Light Foundation provides toolkits that includes invitations, celebrity chef recipes, and conversation starters.