The Wage Gap Between Black and White Workers Is Growing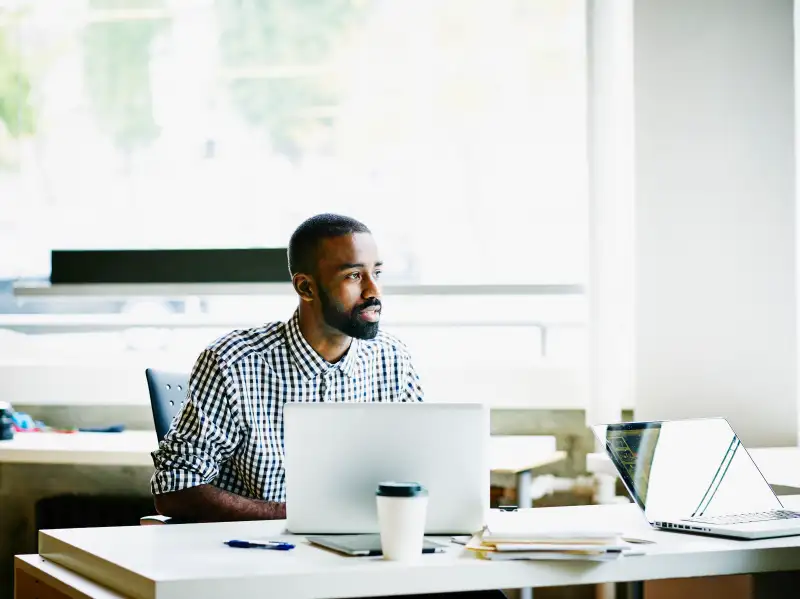 Thomas Barwick—Getty Images
The wage gap is still alive and well: not only between male and female employees, but also between black and white workers.
Black men earn even less relative to their white counterparts than they did in 1979, according to a report released Tuesday from the Economic Policy Institute. Black men's average hourly wages dropped from being 22.2% lower than those of white men in 1979 to 31% lower in 2015.
Black women, on the other hand, have made some progress relative to white men in terms of earnings. While they made 34% less than white men in 2015, in 1979 they made 42.3% less than white men back. When compared to white women, however, black women are much worse off than they were nearly four decades ago: the wage gap between white and black women has grown from 6% in 1979 to 19% in 2015.
"That's huge because the impression people have, in general, is we know there's still racism in this country, but we think or at least believe that it's getting better," Valerie Wilson, one of the report's authors, told the Guardian.
Read More: The 25 Careers With the Smallest Wage Gaps For Women
Black Americans' wages are stymied in large part due to lower starting salaries. In the 1980s, black male college graduates began their careers at a disadvantage of less than 10% relative to white male college grads. By 2014, that figure had jumped to an approximate 18% disadvantage.
Unfortunately, the news is even worse for young black women: Those just starting their first jobs have seen their wages fall the largest in comparison to white peers. Differences in educational attainment and other factors explain just a third of that wage gap. And that disparity is doubled for black women who only have a high school degree.
While the gender wage gap for white women decreased slightly in the 1990s, for black women, it remained more or less stagnant. "Black women are faced with both kinds of discrimination," Wilson told the Guardian.
The EPI report comes on the heels of findings from the U.S. Census Bureau last week that the median income for black Americans increased by 4.1%. Still, the median household income for white Americans was $63,000 -- 70% higher than the median household of $36,898 for black Americans.