The New Way That Walmart Is Ruining America's Small Towns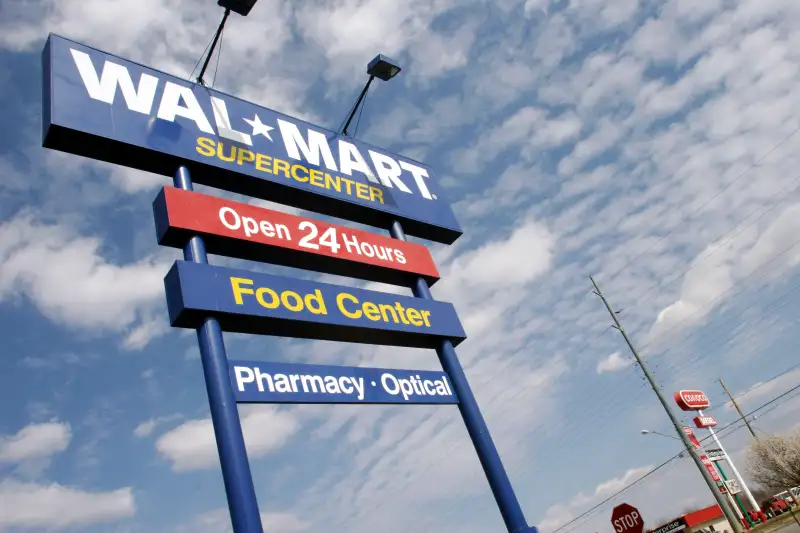 Gilles Mingasson—Getty Images
When a Walmart comes to town, the local economic framework is immediately thrown into turmoil. Many small and regional businesses get trampled by the low prices made possible by the massive economies of scale of the giant retailer. It's nearly impossible to compete.
Case in point: A 44-year-old grocery store in North Carolina saw a 30% sales drop immediately when a nearby Walmart opened a couple of years ago, according to a Bloomberg News story. Whenever the mom-and-pop supermarket cut prices, the Walmart would match or undercut them. The store finally succumbed to the inevitable last October, closing up entirely.
This is a common enough tragedy in rural America. But what happens when the Walmart itself closes? Until recently, this wasn't much of a concern, as Walmart store closures have been rare. But last week, the company announced plans to close over 269 stores, including over 100 small "Express" stores that primarily served rural small towns.
What'll happen now is that many of these towns will be left without a grocery store or pharmacy, frustrating residents with inconvenience and lower property values. For some towns, which often skew elderly, the nearest option for essentials may soon be 50 or so miles away.
"They ruined our lives," Renee Ireland Smith, who ran the Town'n Country supermarket in North Carolina referenced above, said of Walmart. "They came in here with their experiment and ruined us."
It's not just a local grocery store that was ruined, however. Walmart's decision to storm into rural areas and destroy the competition before abruptly pulling up shop has arguably decimated entire towns.
To add insult to injury, some of these towns had actually tried to block Walmart from opening in the first place. With these case studies now firmly in the books as failures, this may sway towns from opening their gates to the "Rollbacks."
The ending of this story can go two ways. According to Bloomberg, some of the stores that had been wiped out by the chain's tornado-like nature may be reopening in the aftermath. But they'll still face some of the modern issues that plague brick-and-mortar businesses in this Internet era, which contributed to killing off the Walmart. Then again, it probably would have been easier to run these stores if they'd never been pushed out of business in the first place.