How to Watch the 'Game of Thrones' Series Finale Online for Free Tonight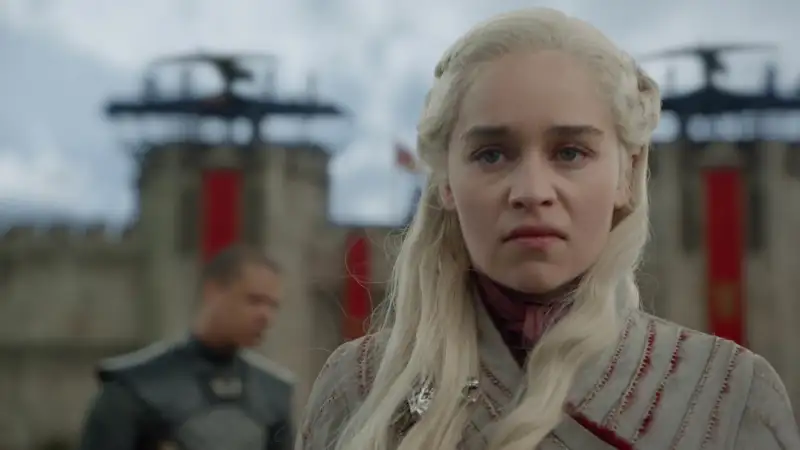 Game of Thrones is coming to an end after eight seasons, with the series finale broadcast scheduled for Sunday night on HBO.
Game of Thrones season 8 has been breaking ratings records: HBO says that each episode of the show, based on book series from author George R.R. Martin, has been watched by an average of 43 million viewers during the final season. That's an increase of roughly 10 million compared to the average viewership of Game of Thrones season 7.
Despite insanely high ratings for season 8, many Game of Thrones fans haven't been happy. More than 400,000 people have signed an online petition at Change.org asking HBO to remake Game of Thrones season 8 with "competent writers."
While a remake seems unlikely, there are some Game of Thrones spinoff shows in the works at HBO, though it's unclear what characters and story lines they might pursue. For the time being, fans only have the Game of Thrones season 8 finale left, on Sunday, May 19.
Will your Game of Thrones predictions and theories wind up coming true? After all the gore and drama, who will actually win the "Game of Thrones"? Whatever answers there are to be had will be revealed on Sunday.
Here's everything you need for how to watch the Game of Thrones series finale — on TV or online — for free.
When Is Game of Thrones on?
The final episode of Game of Thrones broadcasts on TV at 9 p.m. locally on Sunday, May 19.
Game of Thrones is on HBO, a premium channel included in cable and satellite TV packages if you pay extra for the service. If you have a cable package with HBO, all you have to do to watch Game of Thrones is find out what channel HBO is on your TV.
Note that because Game of Thrones airs on HBO at 9 p.m. on Sunday local time, East Coast viewers will get to watch the final episode earlier than fans living in other time zones. So if you live in the West Coast and want to avoid spoilers, it's probably best to avoid social media while you're waiting for GoT to start on Sunday night.
How to Live Stream Game of Thrones for Free
One way to avoid any possibility of Game of Thrones spoilers is to live stream the final episode as soon as possible. The Game of Thrones live stream is available from services such as HBO Go as soon as an episode starts broadcasting on regular HBO on the East Coast. In other words, if you live in the Pacific Time Zone you can live stream the Game of Thrones final episode online starting at 6 p.m. locally, rather than having to wait until 9 p.m. to watch it on TV.
As for how to live stream Game of Thrones for free, there are several options. The trick is basically to use a free trial of a service that HBO, which includes Game of Thrones live streams, among other shows.
These options include HBO Go, the network's own streaming service, which lets you stream old and new HBO content, including Game of Thrones season 8 and the final episode. New subscribers can sign up for a free seven-day trial of HBO Go and watch as much content online as they can on any connected device. HBO Go costs $14.99 per month, and that's what you'll be charged if the trial period ends and you haven't canceled before the deadline.
(Side note: While registering for the full HBO Go free trial requires you to sign up with a credit card, there is no card registration needed to watch the pilot episode of Game of Thrones, season 1, online for free with HBO; only an email address and date of birth is required.)
If you're an Amazon Prime subscriber, or if you have an Amazon Prime free trial right now, you can also watch Game of Thrones online for free via HBO on Amazon. The offer is essentially the same as the one for HBO Go: You can register for a free seven-day trial of HBO on Amazon, thereby allowing you to the live stream Game of Thrones final episode (and perhaps some more content) for free before the trial period ends. After that, you'll be charged $14.99 per month to HBO on Amazon, if you don't cancel before the free trial is over.
Watch Game of Thrones Online Free With Live Streaming TV
Another strategy for how to watch Game of Thrones online for free comes via live-streaming TV services, which all come with their own free trials for new subscribers.
Live-streaming TV services are basically the online equivalent of cable, and HBO is typically an add-on that costs extra, beyond the basic package. The one exception is DirecTV Now, which includes HBO with its "Plus" package. This bundle from DirecTV Now normally costs $50 per month, but like all streaming TV packages it's available for free during a free-trial period that lasts seven days.
Other live-streaming TV packages that HBO available include Hulu + Live TV and PlayStation Vue. These services start at around $45 per month, plus an extra $15 per month for HBO — after the free trial is over.
In all cases, if you ultimately decide you do not want to become a paying subscriber, you must remember to cancel before the free-trial period ends.
Also, before registering for any service in order to live stream Game of Thrones, take a moment to make sure that what you're signing up for actually has HBO. Many streaming services do not have access to HBO, so they're useless if your goal is to watch Game of Thrones. For example, Netflix, Sling TV, and YouTube TV do not have agreements for streaming HBO content, so you can't use them to live stream Game of Thrones.
We've included affiliate links into this article. Click here to learn what those are.