Another Way to Watch NCAA March Madness for Free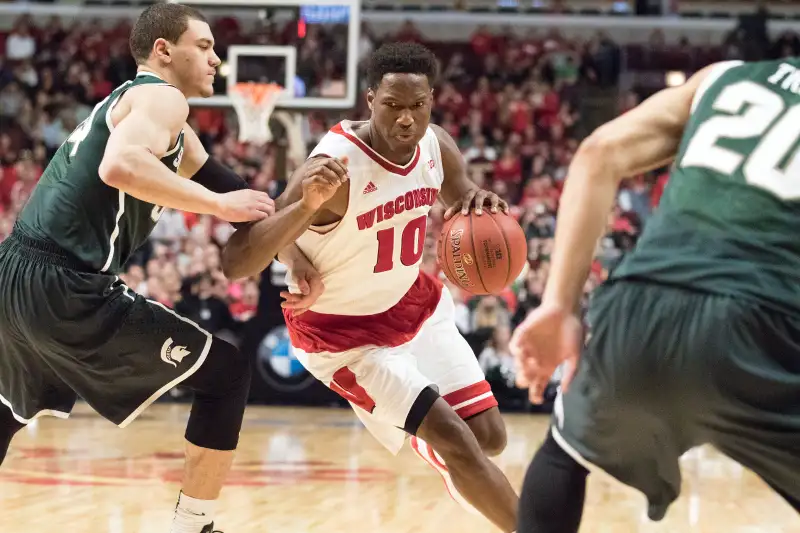 The NCAA March Madness early round play-in games are over, and the tournament proper tips off around the country on Thursday afternoon. Unfortunately, the majority of the games are being broadcast on channels that are traditionally available only in pay TV subscription packages. What's a cord cutter to do?
First off, many of the games are airing on CBS, and anyone can watch CBS and other broadcast networks for free on TV with an HD antenna, which costs as little as $30. If you don't have such an antenna—heck, even if you don't have a TV—don't fret. Once you download the March Madness Live app, you'll be able to live stream the games being broadcast on CBS at no charge, and without needing proof that you're a pay TV customer.
The games airing on CBS on Thursday include Texas vs. Butler and Kentucky vs. Hampton, and on Friday there's Kansas vs. New Mexico State and Duke vs. Robert Morris, among others. But CBS is only broadcasting some of the action. What do you do if you want to see the games airing on TBS or TNT, which can only be live streamed via the March Madness app after you enter your pay TV account information?
Well, for basketball-loving cord cutters, right now is an opportune time to snag a free trial of one or both of the newest streaming services, Dish's Sling TV and Sony's PlayStation Vue. We spelled out the basics of the former in a previous post, highlighting that the service comes with TBS and TNT and costs $20 per month, though it's available for free for seven days—enough to view a ton of tournament games. The basic Sling TV package also includes ESPN (great for catching game highlights), but it lacks truTV, which is the other Turner-owned pay TV channel broadcasting some March Madness games.
The base PlayStation Vue package, on the other hand, has 60 channels, including TBS, TNT, truTV, and CBS (but not ABC or ESPN). It costs $50 per month, and like Sling TV, new subscribers can try it out for free for seven days. Unfortunately, for the time being, PlayStation Vue is only available in Chicago, New York City, and Philadelphia. As you might gather based on the name, the service also only works for those who stream TV through a PlayStation 3 or PlayStation 4 console. So obviously you've got to own one of these to subscribe to Vue.
If you live in one of the above markets and you have a PlayStation, cord cutters can watch all of the tournament for a week without a cable bill, and without spending a penny for that matter. Add in Sling TV's trial offer and that grants you another week with free access to the vast majority of March Madness games. Combine them both and you're able to take in almost the entirety of the tournament without opening your wallet.
As for what happens when the free trials are over, well, that's up to you. You can cancel, or course, or you might very well find that one or another of the services is worth the money. For more insight as to how these two streaming services match up, CNET did a terrific side-by-side comparison laying out the pros and cons of each.