How to Watch the France vs. Belgium Game in the World Cup 2018 Semifinals Online for Free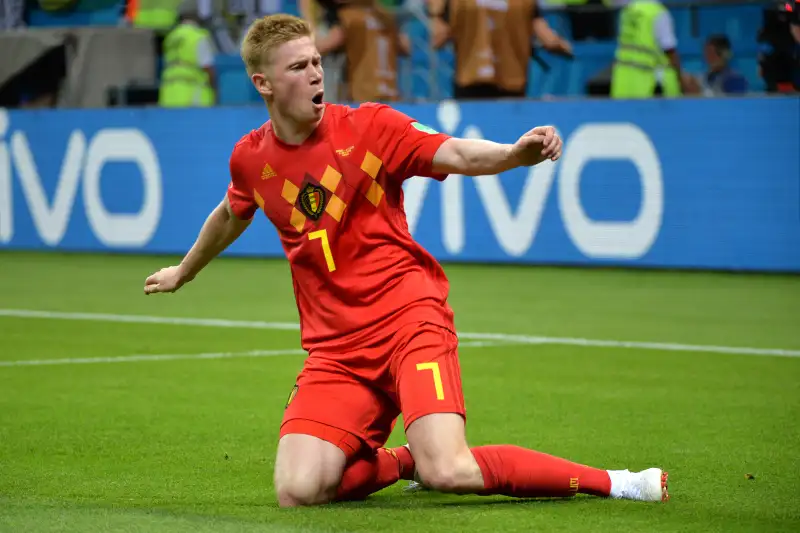 The European teams started out the FIFA 2018 World Cup in Russia by dominating the opening rounds, and that trend has culminated in two all-Europe semifinal games scheduled for this week.
The first World Cup 2018 semifinal match features France and Belgium, and the game takes place today, Tuesday, July 10. France beat Argentina in the round of 16, and then topped Uruguay to reach the World Cup 2018 semifinals, while Belgium scored victories over Japan and soccer powerhouse Brazil—resulting in today's showdown with its European neighbor, France.
In addition to the France vs. Belgium game today, the all-Europe semifinal match, England vs. Croatia, is scheduled for tomorrow, Wednesday, July 11. The winners of each semifinal will meet in the World Cup 2018 championship game, set to kick off on Sunday, July 15.
What Channel Is the 2018 World Cup France vs. Belgium Game On?
When do Belgium and France play? The semifinal is scheduled to start at 2 p.m. ET on Tuesday, July 10. The France vs. Belgium game is being broadcast in English on Fox, and in Spanish on Telemundo.
If you have even just a basic satellite or cable TV package, you should have these channels. All you need to do is find your local Fox station to watch the France vs. Belgium game for free in English, or find Telemundo to watch and listen to the match in Spanish (complete with the "Gooooooooooaal!" call every time someone scores).
If you don't have cable, you can still watch the World Cup for free with a digital antenna, which costs around $30. Hooking your TV up to a digital antenna allows you to watch unlimited over-the-air networks like Fox, ABC, and Telemundo, totally free of charge, in most of the country. Digital antennas work similarly to old-fashioned rabbit ears antennas, only the digital upgrades offer clearer pictures and access to more channels.
On Wednesday, the Croatia vs. England game is also being broadcast on a combination of Fox and Telemundo. So all of the above applies for fans hoping to watch England and Croatia play for a spot in the World Cup 2018 finals.
How to Live Stream the France vs. Belgium Game Today for Free
In our more comprehensive guide for how to watch the World Cup 2018 for free, we covered all of the strategies for live streaming games.
Here are the key points: