What Constitutes Sexual Harassment in the Workplace?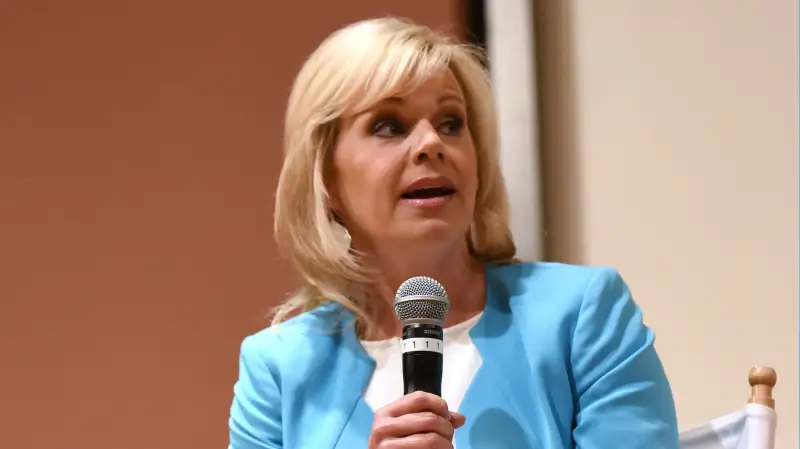 Noam Galai—Getty Images for GIFF
Former Fox News host Gretchen Carlson filed a lawsuit against Fox News Chairman Roger Ailes Wednesday, alleging that Ailes sexually harassed her for years and, once his advances were rebuffed, created a hostile workplace environment before refusing to renew her contract.
While some of Ailes's alleged actions would certainly constitute sexual harassment and retaliation, others are not so clear. What is clear is that the case raises questions about what sort of behavior is tolerated in the workplace these days. (Last year, the EEOC fielded 6,800 claims alleging sex-based harassment, a number that the agency says is down from a high of 7,944 in 2010.)
Carlson worked at Fox News for 11 years, where she co-hosted the popular talk show "Fox & Friends" and headlined her own program, "The Real Story," among other duties. In June, the company declined to renew her contract, which the journalist claims is because she "refused [Ailes's] sexual advances and complained about severe and pervasive sexual harassment," according to the suit. (Ailes said in a statement that the "lawsuit is not only offensive, it is wholly without merit and will be defended vigorously.")
Most workers are aware that comments about a colleague's dress, physique, or sexuality constitute sexual harassment. (Read the EEOC's official definition here.) And Carlson's lawsuit alleges multiple examples of that type of behavior from Ailes, including "asking her to turn around so he could view her posterior," "[c]ommenting that certain outfits enhanced Carlson's figure and urging her to wear them every day," and reportedly telling her "I think you and I should have had a sexual relationship a long time ago."
Other behaviors detailed in the suit, however, fall in a grayer area, such as "ostracizing, marginalizing and shunning her," and calling her a "man hater" and "killer." In retaliation for her refusing to have a sexual relationship with him, Carlson claims that Ailes gave her a less prestigious time slot for her afternoon show, refused to let her be a guest commentator on other Fox shows, and eventually fired her.
Touching or assaulting someone is clearly illegal under Title VII of the Civil Rights Act of 1964, says Maya Raghu, director of workplace equality at the National Women's Law Center. But she says courts are constantly grappling with what types of behaviors or remarks rise to the level of "severe or pervasive conduct," the standard that hostile work environment sexual harassment allegations must meet.
"Do unpleasant remarks really rise to the level of harassment? Courts don't want to police the culture of workplaces," Raghu says. "If someone is touched or assaulted, they'll say that's severe. But other than that it's really hard to draw bright lines. People say oh, you're just being sensitive."
Proving "severe or pervasive" conduct is a very high legal standard and often difficult to meet, Raghu says. With regard to the claim of retaliation, Carlson would need to demonstrate that Ailes' behavior was so bad that it had an adverse impact on her career.
"They're trying to figure out what is really severe or unbearable for someone. That's why you see in some cases people having to endure not just unpleasant but sexist remarks or behavior that courts find don't rise to the level of a hostile work environment," she says.
And it's not just in-person behavior that can be problematic these days. Social media, too, has opened up new avenues for harassment that courts are addressing more and more.
"Posting on Facebook or on Twitter, depending on what the content of the message was and how often they were sent, things like that, employers can be found liable in those circumstances," says Raghu.
While these cases are tough to prove in court, Raghu makes the point that the high profile ones like Carlson's may encourage other workers, who may have been scared to come forward, to report instances of harassment to their employers or a lawyer. (Indeed, according to CNN Money, "at least 10" other women at Fox News have reportedly approached Carlson's lawyer since her suit went public.)
High profile cases can also encourage other companies to be proactive in "examining their own culture and policies to try to prevent" such behavior from happening in the first place, Raghu says.
If you feel that you are being harassed in the workplace, here's what to do.