What Happens If I Swipe My Debit Card as Credit?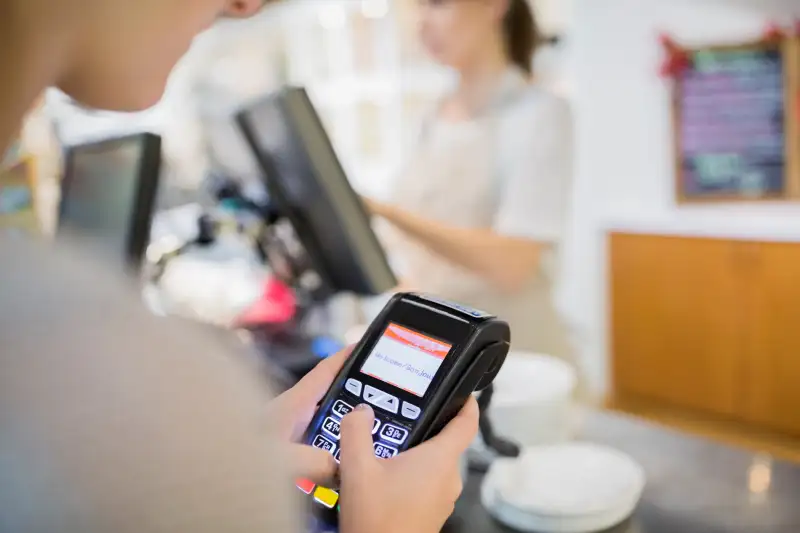 You swiped your debit card as credit and now you're panicking. Will you pay a fee? Will the error destroy your credit score? Will you end up in jail?
Relax—it's totally acceptable to swipe your debit card as credit. In fact, sometimes it's even advantageous.
Credit card processing networks like Visa and Mastercard can handle debit cards without a problem, but debit cards have their own networks—like Plus, Interlink, and Moneypass, which are typically listed on the back of the card. According to Nerdwallet's credit card expert Sean McQuay, by selecting debit or credit, you're just choosing which one you want to use.
"It's an odd choice to give consumers, but there are some important differences between these options," McQuay.
Going with the credit option can give consumers purchase protections like extended warranties and fraud protection. The money will usually take a day or three to leave your account, unlike the real-time, online deduction when you swipe as debit. As McQuay notes, that may not be so favorable for merchants, so the merchant may express a preference.
There's also the matter of who pays the transaction fees, and how much. When you select "credit," the merchant often pays higher fees to the bank. Because of this, in some cases, you may be saddled with the (albeit small) fees. Check your bank's fine print.
Read next: Best Credit Cards for Carrying a Balance
Although it's generally best to swipe as credit, there are some instances where it may be better to swipe as debit. According to McQuay, the "debit" selection tends to give superior exchange rates, so if your only other payment option is a credit card with a hefty 3% transaction fee and you've got to book a fancy hotel overseas, consider the debit card as an option. Or better yet—find a international-friendly credit card with no foreign transaction fees.
These differences are certainly good to know, but for the vast majority of your daily transactions, it doesn't really matter which button you hit when you're swiping your debit card.
And what happens if you swipe your credit card as debit? According to McQuay, there's a chance it would work, but the swipe will likely result in an error and you'll be asked to re-try.